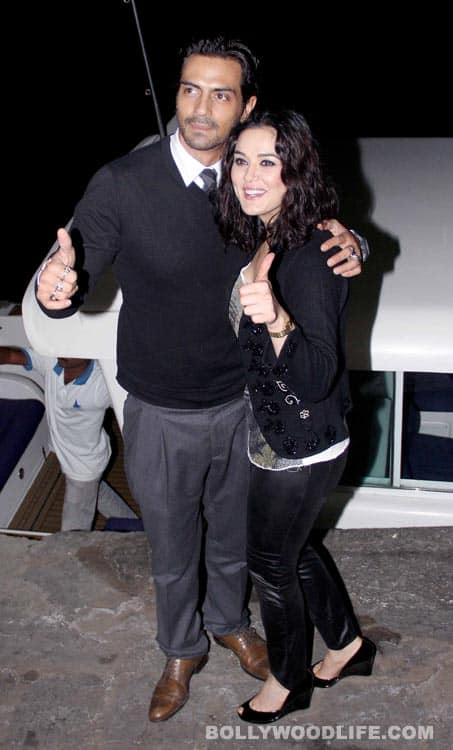 skip advertisement
The Agneepath superstar with his celebrity pals, including Gauri Khan, Karan Johar, Arjun Rampal and Preity Zinta, took off for a swish party atop Sunny Dewan's luxury boat
This year, Bollywood hunk Hrithik Roshan seems to be in a great space, and full of positivity. This was evident by how the Krrish 3 superstar decided to celebrate his 38th birthday this year. Unlike last year, when Hrithik chose to keep a low-key celebration at his home due to a number of issues including his health problems, this year, the superstar bounced back with a ripped physique, and was in all mood to party as he decided to celebrate his big day on a luxurious yacht.
Hrithik, along with his family and close friends, boarded Sunny Dewan's luxury yacht that was anchored off the Gateway of India and partied till the wee hours. The guests, including actor Preity Zinta, Karan Johar, Arjun Rampal, Gauri Khan and Shahrukh Khan amongst others, were all ferried by speed boats from Bandstand, Yari Road and Carter Road.
Hrithik Roshan's birthday on a luxury yacht: watch video!