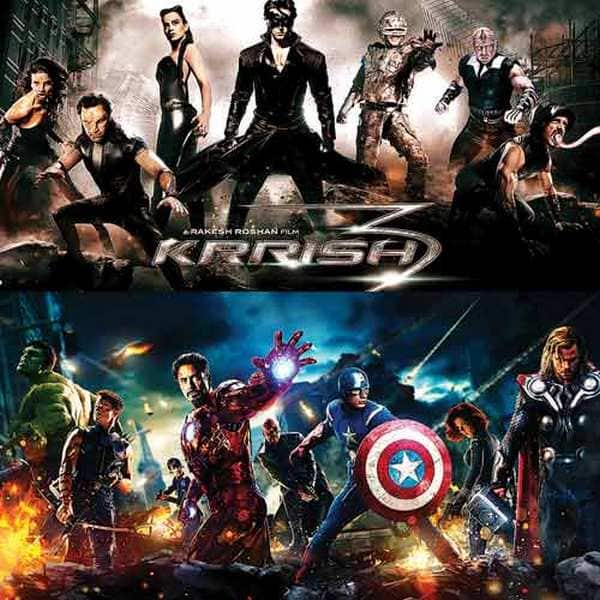 The poster of the Hrithik Roshan-starrer is similar to that of Hollywood film Avengers
Hollywood film Avengers is a huge hit. And the makers of Krrish 3 want to recreate the success story in India. There are enough similarities between the films. They are both superhero films, both part of a series, both have special effects and a huge fan following among children. Now we have found another similarity.
The poster of this Hrithik Roshan-Priyanka Chopra-Kangna Ranaut-starrer is similar to the poster of the Hollywood blockbuster. Like the Marvel action flick's picture, Krrish 3 too has a series of characters standing next to each other to create the same dramatic effect. You decide if this one is a copy or a coincidence!
Text and photo: DNA