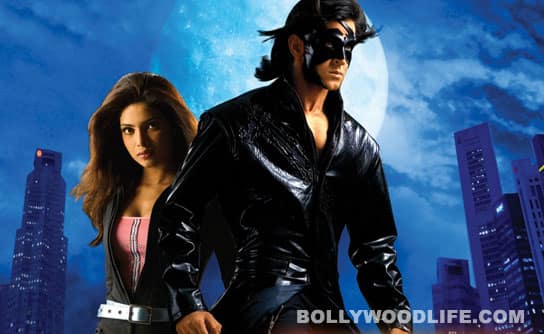 The much loved and appreciated movie franchise will be turned into a cartoon miniseries for kids
Krrish fans are in for a massive surprise and we're sure they're going to be pleased with this bit of news. Rakesh Roshan has struck a deal with Kerela based studio Toonz Animation to transform the celebrated movie franchise into a cartoon series.
There are at least three to four movies planned, the first of which will be titled Kid Krrish, and will focus on the adventures of an 11-year-old Krishna who gets up to a series of adventures along with his friend Jadoo when he discovers that he has magical powers. Apparently, Priyanka Chopra too will be a part of the project. This deal may work well as a marketing strategy as well as a revenue model since Papa Roshan apparently wants to introduce a legion of new fans to the superhero franchise. "Since Krrish 3 will be ready for release this Diwali, I wanted to revive the memory of Krrish among children who may have not seen Koi Mil Gaya or Krrish," said Roshan.
We'd love to see what he makes, but we just hope that Hrithik Roshan's spastic behaviour will be toned down, considering it almost worked in the movie because of the actor's diligence. But in the animation, it may only turn out to be super irritating!