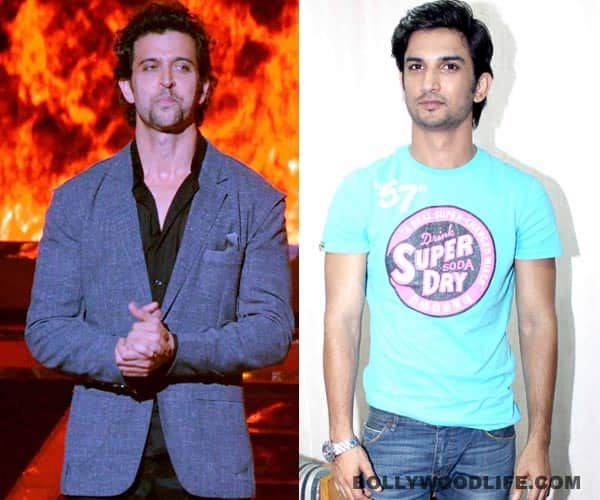 Will Sushant Singh Rajput do justice to Hrithik Roshan's role in Paani? Find out what Cineswami thinks
Looks like Shekhar Kapur finally got tired of waiting for Hrithik Roshan, his first choice leading man for Paani. The film's producers Yash Raj Films have announced that Sushant Singh Rajput, fresh off the success of Shuddh Desi Romance will play the male lead.Kapur said, "Sushant is one of the most inspiring young actors to emerge out of India. It's going to be an exciting director-actor collaboration with him on Paani."
Paani is based in a future world where wars over water have broken out. International corporations who use thirst as a weapon of control own the water reservoirs. In one such future city, a young love story breaks all the rules and in the ensuing war, water flows back to its people. Kapur and YRF are on the lookout for "young leading actor from the West" to play the female lead.
Kapur has been in prep for Paani for several years now. Surely, the script must be in a good place and all the groundwork should be ready. But Yash Raj has vaguely said that production will begin "mid-2014". That's about a year from now. Could it be that Aditya Chopra has brought an entirely different spin to Kapur's carefully laid plans? We may never know.
Meanwhile, Shekhar Kapur is full of regret about losing the opportunity to work with Hrithik. He says: "He has been one of the most exciting actors in Hindi cinema for a long time. And a huge star to boot. Some years ago I predicted he would be the first Indian actor to hit Hollywood big time. Like I mean really, in the A list. I am surprised that he has not done so. Maybe Hindi films keep him too busy. Maybe he will after the next Krrish.
And years ago, as I sat down to write Paani, I had one image in mind to play the male lead – Hrithik Roshan. The character I described in the script was completely Hrithik. His manner, his inner world, his conflicts .. were all Hrithik. I sat with AR Rahman and as we composed music together, I always would ask him to imagine Hrithik.
But then the years passed. I got involved with Hollywood. Other projects ensnared me away from the project that was my deepest passion .. Paani. And as the years passed, and the script kept evolving.. changing. And Hrithik changed too. He went from being a young man uncertain of himself, a young man looking for his identity in this world, with no understanding of the power, the rebellion inside him that would change his life…..
….to what Hrithik is today. The Super Hero. The man who is the protector, the man who can take on the world single-handedly. The man who knows he can take on the world single-handed. Hrithik evolved into Krrish.
And I realised I had left it too late…..
So while I lost the chance to cast Hrithik in Paani, I hope that he would still agree to be in one of my next films. In Hollywood probably. For which director in his right mind would ever give up the chance to work with Hrithik Roshan?"
That's quite an outpouring. And Sushant will know that he's a second choice and that he has giant Hrithik size boots to fill. Guess it is a good time as any for him to prove his mettle.