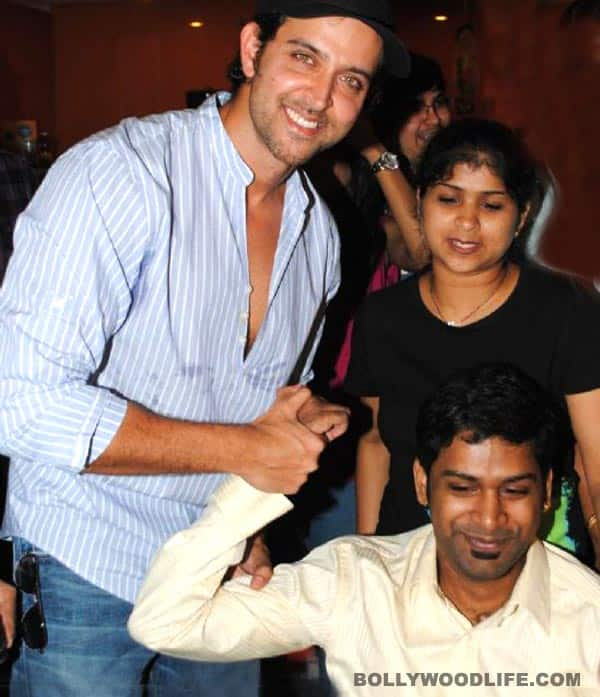 The quadriplegic man who Hrithik befriended while preparing for his role in Sanjay Leela Bhansali's Guzaarish considers himself lucky. Read on to find out why…
John Julius, a resident of Kandivali, Mumbai, met with a motorcycle accident nine years back that left him paralysed. Julius' life suddenly took a happy turn when he got a call from Sanjay Leela Bhansali's office two years back. The man on the line was none other than Hrithik Roshan who wanted to meet him. The 30-year-old helped Hrithik understand the condition called paraplegia for the star's role in the 2010 film Guzaarish. Ever since, Hrithik has been in touch with Julius and keeping a close watch on his health. And thanks to Hrithik's unquestionable support – both financially and emotionally – Julius' condition has improved dramatically.
Hrithik helped raised funds for Julius' stem-cell therapy and also gifted him a computer and customised wheelchair. And believe it or not, Julius has regained his balance and the mobility in his upper limbs have also improved. He has also landed a job as an IT manager at Neurogen Brain and Spine Institute in the city. He even got married to the physiotherapist who has been looking after him for quite some time now. During Julius' rehab, he met the love of his life Nancy Thomas. The two fell in love and the couple married few months ago.
We at BollywoodLife salute the Krrish superhero for standing alongside Julius long after Guzaarish got over.