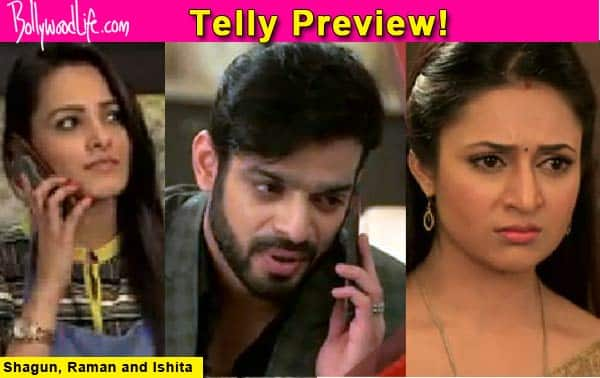 What's going on? Read on!
In the last episode, we saw Ishita(Divyanka Tripathi) talking to Mihika(Mihika Varma) and the latter telling her to take care of Ruhi as she couldn't stop crying.Ishita took Ruhi in her arms and asked her to calm down. Ruhi said she's afraid that Ishita and Raman(Karan Patel) might leave her like Rinki did, to which Ishita replied saying that will never happen and pacified Ruhi. Later, Ishita barged into the other room after hearing Raman shouting at Mihir. Raman beat Mihir, accusing him of murdering Rinki. He asked Mihir(Raj Singh Arora) to tell everyone the truth on wht he had been hiding in Delhi since the past two days. Ishita tried to defend Mihir, but in vain. The police arrived and arrested Mihir. Ishita asked Raman to request Abhishek and let go off Mihir but he denied. Abhishek questioned Mihir about Rinki's murder and the latter maintained that he hadn't killed her. He revealed that he was in Delhi and learnt about Rinki's affair with Kumar. He spotted the two at the pandal and stated that he was certain about their affair. Abhishek informed Mihir that he will be kept in the locker for more details. Mihika visited Mihir in jail and said that she would fight for his innocence. Abhishek saw the two and suspected that there was something going on between them.
In the upcoming episode, a huge misunderstanding will be seen taking place between Raman and Ishita. Raman will call Shagun and will sing Jaaane Tu Ya Jaane Na, in order to convince her to stay at home and listen to her. Shagun will be flattered and will end up obeying Raman. Ishita on the other hand will hear Raman sining to someone on the phone and will suspect Raman. Will she figure out that it's Shagun at the receiving end? Manoj will tell Raman that he truly had the ability to handle Shagun.
Will Ishita confront Raman? How will the two mend things? Stay tuned to find out!