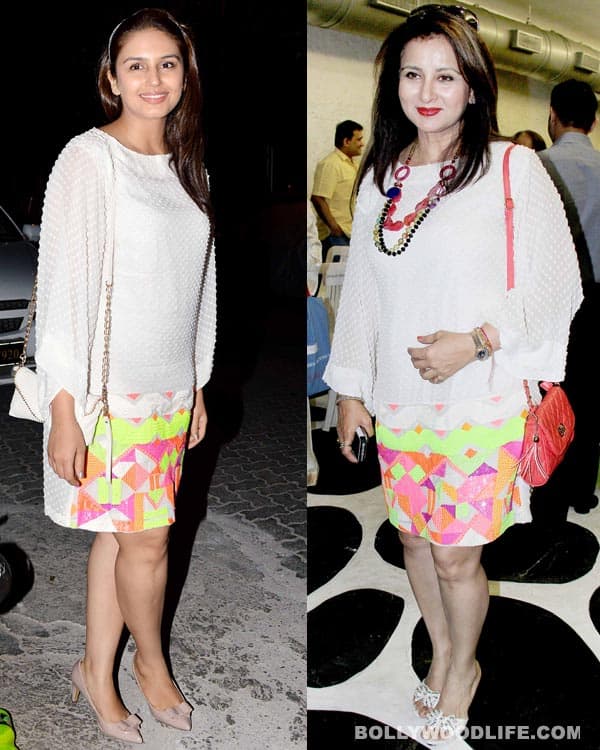 The two ladies ended up opting for similar Ranna Gill creations. While Huma wore it at the Karan Johar bash, the veteran actor chose the casual style for a book launch
Huma Qureshi seems to be a Ranna Gill loyalist. She has been seen wearing her designs more often than not. But li'l did she know that her style choice would end up coinciding with Poonam Dhillon's fashion statement. The white woven dress with a pretty multi-coloured embellished hem costs around Rs 12,000. It has these pretty bell sleeves which give the ensemble a very feminine feel.
If you ask us it's an apt choice for the two ladies who are leaning more towards the well-rounded side. While Poonam ruins the show of the outfit by accessorising it heavily with chunky neckpieces, we like the fact that Huma has kept it absolutely no-frill.