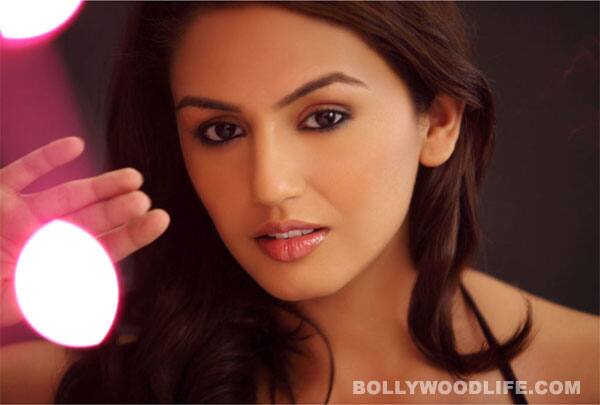 And hence when she was asked to do an ad with King Khan, she jumped with joy and hopped with excitement and took up the project despite the fact that she wasn't paid too much for it
The Gangs Of Wasseypur babe recently said in a magazine interview that if needed she would go to the extent of cutting her hair and shaving her eyebrows off to share screen space with King Khan. Now we obviously weren't very surprised to hear that, 'coz we've heard B-town babes raving about SRK a zillion times before. From Vidya Balan to Chitrangda Singh, almost all the Bollywood beauties seem to have had a crush on the RA.One actor since childhood.
Now Huma didn't exactly get to romance King Khan on screen, but even those five seconds of acting as his pregnant wife for a commercial was a big deal for the babe. We wonder if all these hotties go gaga about Khan the superstar 'coz they genuinely like him, or whether it's simply a tactic to attract his attention. Well, whatever the case is, we think their answers are starting to get extremely clichéd. All we can say is, just let your creative juices flow and keep your minds wide open, and when we ask you who your fave star is, we hope a new name pops up the next time around…!