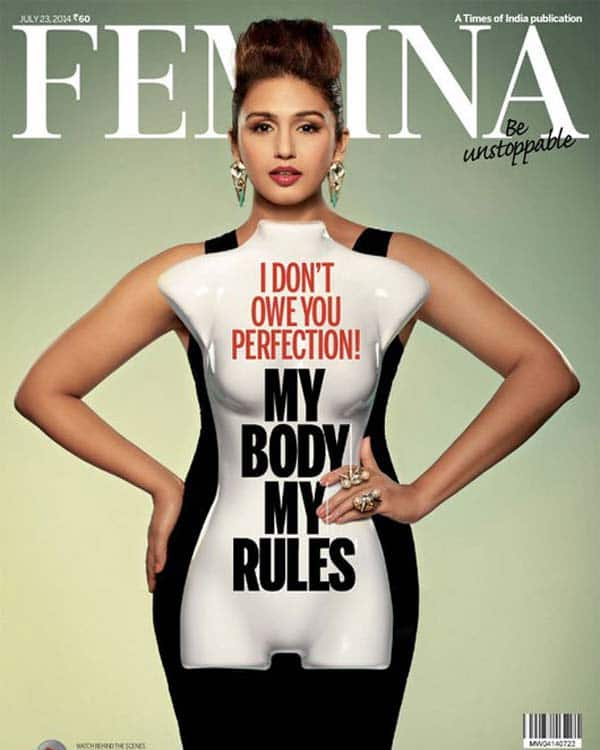 The actor has flaunted her curves on the cover of a popular glossy
Huma Qureshi has posed on the cover of a popular fashion magazine in a black body-hugging Bebe dress. She's holding a mannequin that reads 'I DON'T OWE YOU PERFECTION! MY BODY MY RULES.' Looks like it's Huma's way to silence all the critics who have bashed her for her body. She might not be size zero but that doesn't make her less sexy. We liked the message that Huma is conveying through this cover. And we admire the Dedh Ishqiya actor for wearing her weight so confidently.
However, wethinks that Huma is much prettier than she looks on the cover. For one, that hairdo isn't working in her favour at all, and it makes her hair look a tad bit rough. Also, if she really wanted to stand out, the stylists could have given a miss to the black dress! Most actors play it safe by wearing black. So Huma could've gone a lil more colourful to compliment her bold image instead of playing it safe, hai na?
Anyways, overall we like the powerful cover on which Huma Qureshi is showing off her voluptuous body. What about you, BollywoodLifers?