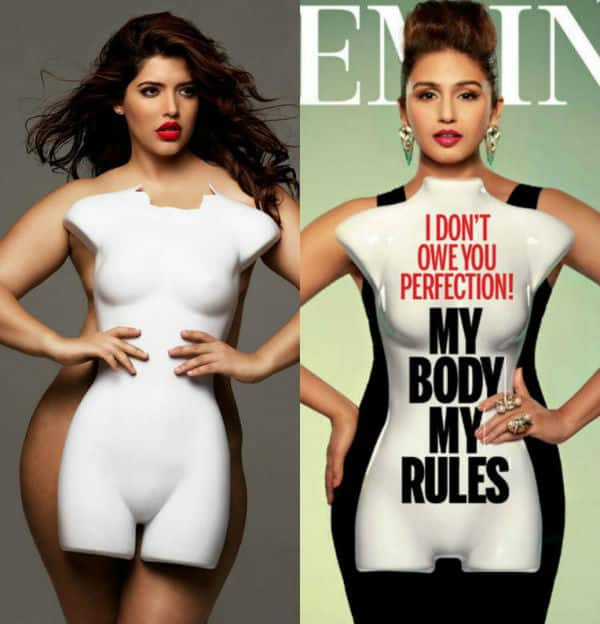 The cover photo of a popular women's magazine for which the actor recently shot for is actually inspired
Huma Qureshi garnered adulation and praise to featuring on the cover of a popular women's magazine for posing with a regular sized mannequin that read 'My Body My Rules'. But we recently found out that the basic idea of the cover photo wasn't so original after-all.
Huma's cover photo looks strikingly similar that of the TV actor Denise Bidot who had also posed with a regular sized store mannequin signifying that beauty has not physical bars or barriers. The sole difference being that Huma is dressed in black while Denise has probably bared it all behind that mannequin.
It would be unfair to say that because the cover photo's concept is a copy it loses its value. The campaign to make women of all shapes and sized feel beautiful about themselves is a great cause. Having said that, an original idea could have added more grit to the cause and gotten the campaign miles ahead. Right BollywoodLifers?