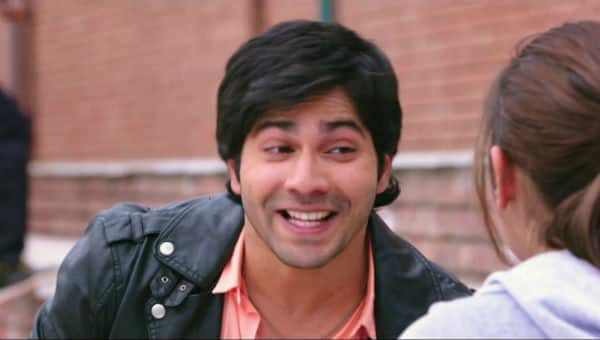 The new dialogue promo of HSKD is out and Varun is absolutely hilarious. But what does he say? Watch the video to know more…
The dialogues of Humpty Sharma Ki Dulhania have made waves with their witty puns, sentimental messages and dramatic quotients. Last time Varun Dhawan left us in splits with his funny one liner "Outcome toh humara bhi world class hai (we have an outcome which is world class too)". This time the hunk is seen in a rather bechara state, removing his frustration in a way that tickles one's funny bone.
Alia Bhatt and VD throughout the promo are seen having a friendly banter. But the highlight of it all is when the duo is seen engaged in a funny conversation, talking about sending each other friend requests on Facebook where Ms Bhatt (Kavya) tells Jr Dhawan (Humpty) that he should get rid of his uptight attitude and send her one without any qualms. To this, Varun Dhawan has a rather interesting comeback.
What exactly does he say? We won't give it all away! Watch the video and enjoy.