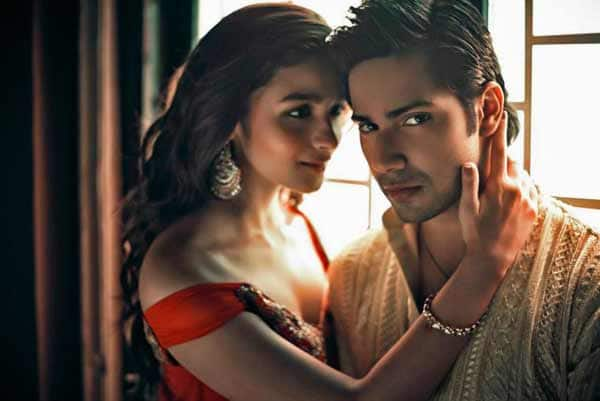 Music: Sachin-Jigar, Sharib-Toshi
Singers: Indeep Bakshi, Badshah, Akriti Kakkar, Arijit Singh, Shreya Ghoshal, Toshi, Varun Dhawan, Benny Dayal, Anushka Manchanda, Shalmali Kholgade, Vishal Dayalani, Divya Kumar, Udit Narayan, Akriti, Pratibha, Niharika, Deepali
We were expecting a huge deal from Humpty Sharma Ki Dulhania's music. We were hoping to get some soul-stirring romantic tunes, some foot-tapping party numbers and some heart-rending sorrowful melodies. We got what we expected but sadly all of it was not original. The makers bought rights of two popular songs and tried to encash the love of the audiences for those numbers. We give you a breakdown of each of HSKD's tunes and tell you what worked and what didn't. Read on…
Saturday Saturday
The song is topping the charts. It has become the latest party anthem. But all who are grooving to this number know that this one isn't an original. Instead it has been borrowed from the duo Indeep Bakshi- Badshah who released the song much earlier in 2012. Alia and Varun's mind-blowing chemistry redeems the lifting but we were hoping to hear something that wasn't borrowed or copied. Nevertheless, kudos to the makers for making this number their own by adding Varun and Alia's sexy romance to it!
Samjhawan
The makers decided to do some lifting yet again. This soulful track by Arijit Singh and Shreya Ghoshal touches the listeners' hearts but not quite like how Rahat Fateh Ali Khan's original version did. The words are the same, the melody is intact but this time even Arijit Singh fails to create magic. Perhaps retaining the essence of the song which inhabits in Rahat's voice could have made this our favourite track in the album.
Daingad Daingad
Thankfully this number is not lifted from anywhere but on hearing the song  you know that you've heard similar tunes before. Picture a group of Punjabi aunties sitting in a circle, thumping a dholak and sharing the exciting and not-so-exciting tid-bits of their married life. That's what this song is all about; its nothing different from a Sasuraal genda phool or a London thumakda. This typical sangeet number might become a favourite of those looking for a light comic track to dance on at a wedding. The lyrics of the song are surely funny.
Lucky Tu Lucky Me
The techno/EDM feel to this track will pave its way into every club and pub in the metro cities. Varun Dhawan has rapped for this one and his desi rap sounds peppy. It is exuberant, energetic and fresh. The beats aren't extraordinary in fact it's pretty much like Saturday Saturday but the partying crowds won't mind this one on their playlists.Full points to the exciting lyrics.
Emotional Fool
The typical introduction song for the male protagonist in every Indian romcom, this one is crooned by the music makers for Humpty… Sharib-Toshi and has a raw Punjabi feel to it. Probably yet another curious case of filmi music lifting this number sounds a lot like Second hand Jawani from Cocktail, however it is upbeat and hummable.
D se Dance
The music directors were definitely listening to Balam Pichkari while creating this particular melody. It's not just the harmonium chords that are strikingly similar to the parent song, the general desi party feel to it also bears a resonance to Balam Pichkari. However, the listeners are sure to get hooked to this one and keep going "Aaho! Aaho" for a while! We are looking forward to its music video as we can expect Varun Dhawan grooving to it beats.
Verdict:
The album could have been so much better had the music makers served an assortment of original melodies. Overall, we aren't tremendously disappointed with Humpty…'s music, we just resent its lack of freshness. Almost every song in the album makes one go "Oh! Where have I heard this tune before" which is one thing that a music album must never succumb to. We are sure the saving grace would be the music videos for all these tracks because of Alia and Varun.
Rating:
out of 5
Reviewed by Srishti Dixit
* Poor
** Average
*** Good
**** Very good
***** Excellent