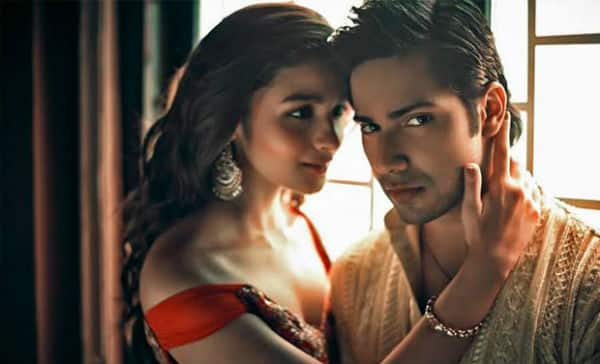 The video showcases a moment where Varun Dhawan gets embarrassed by Alia Bhatt. What happens? Read on to know more…
The making of Lucky Tu Lucky Me shows Student Of The Year stars Alia Bhatt and Varun Dhawan in back-stage action where the duo is seen working hard to get their stint right. While Varun is seen training for dance sequences on a funky rock climbing wall, Alia is seen showing off her sexy moves. Varun is also seen performing certain never-seen-before stunts, the head stand for instance which he is seen pulling off with ease. The Main Tera Hero star is also seen doing a few fancy steps like the moonwalk and the wave.
The video also presents rehearsal scenes where both Alia and Varun are seen practicing the steps and getting them right on the first go, to the choreographer's delight. The two while taking about their experience on the sets of the song, break into a snazzy rap sequence and their act is funny and goofy both.
But there comes a moment where Alia Bhatt's hilarious act embarrasses Varun Dhawan. What exactly does she do? We won't give it away. Watch the video to know more!