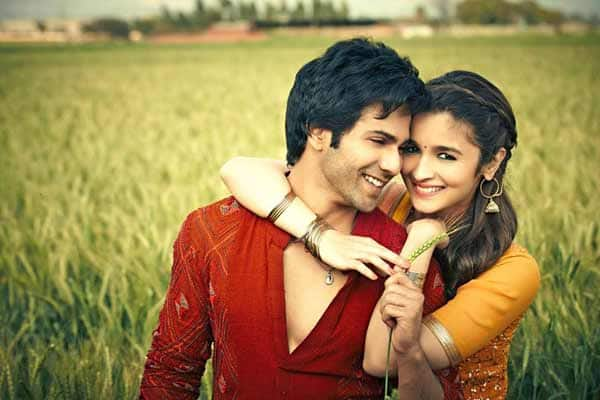 The duo's chemistry in the song reminds us of Kajol and Shah Rukh Khan's iconic love story
Alia Bhatt and Varun Dhawan never fail to impress us. The duo's new unplugged version of Samjhawan takes us back to the era of DDLJ. Here are three reasons why we think the two are the modern day Raj and Simran
 #When there's chemistry, there's chemistry
Just like Raj and Simran from DDLJ, the duo is seen sharing small intimate moments in the song with one another which showcase their chemistry in a bolder fashion. Alia and Varun certainly convince us of their love story in the unplugged version of Samjhawan topped with the dramatic and romantic sequences which work in their favour.
The Raj- Simran style
Alia and Varun are seen donning outfits which remind us of Raj and Simran's style in DDLJ. Varun's look in the song appears to be very similar to the one sported by Shah Rukh Khan in his film with the causal shirts topped with a funky jacket. Alia Bhatt on the other hand comes across as a modern day and more stylish Simran with her natkhat ways and desi looks.
The Train
One can't picture DDLJ without Simran's legendary running sequence along the train. Through not the exact scene, a similar one is showcased in the song where Alia and Varun are seen embracing each other, near a moving train, yet again reminding us of Raj and Simran.
Where Samjhawan presented the duo's quirky moments, the unplugged version depicts their intense love drama through and through. Two thumbs up for the new number. Watch the video and enjoy!