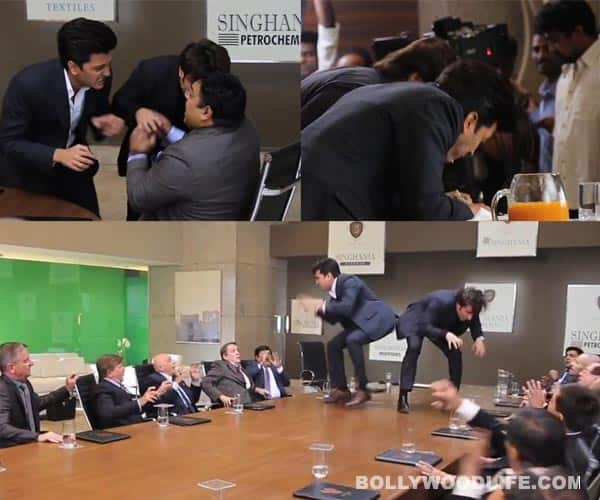 Sajid Khan rolls laughing on the floor while shooting these shots
Sajid Khan's upcoming film Humshakals seems to be a laughter riot. With these latest promos of Humshakals one can't help but laugh hysterically at Saif Ali Khan and Riteish Deshmukh's doggy act in the film.
In the promo you can see Saifu and Riteish's drink has been spiked with a drug which makes human behave like dogs. The two mad caps have done a hilarious job with their act. Their co-star Ram Kapoor couldn't control his laughter while shooting the scene. In fact director Sajid Khan himself couldn't control but laugh frantically behind the director's monitor.
The other promos show Saif, Riteish and Ram dress up like women and get naughty with their duplicates. Though a man dressing up like women is an old formula, we believe these men have taken their drag act to another level. Want to know what do these naughty men do in the film? Watch these videos to find out!