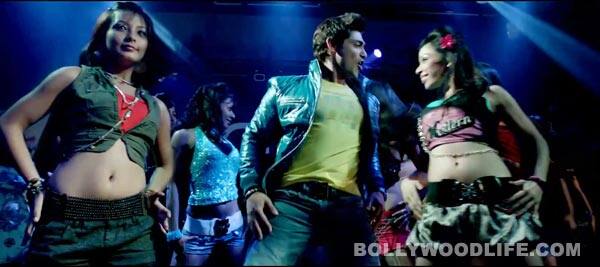 The makers rechristen the peppy track to gibberish after objection by the Censor Board
Producers have of late been asking music directors and lyricists to come up with as absurd and quirky title names as possible for their songs. But until now, the titles have been funny, foolish, suggestive, abusive or lame. But the producers of the movie, I Don't Luv You have crossed the line with the song Ishq ki maa ki. And after the Censor Board objected to its offensive lyrics, instead of coming up with a new and fresh title for the song, the makers chose to serve up gibberish. They rechristened the track, to get favorable ratings, into Ishq ki naa ki!
Pallavi Mishra, who is the associate producer on the film said, "We had to replace the word maa ki by naa ki in Mika's song (Ishq ki maa ki….) in order to honour Censor's verdict. Although the word was not used in bad sense, it was used only to add some fun element and show the frustration of youth against love. It is another way of saying 'to hell with love' and nothing serious." We agree with Mishra that the word wasn't used in a bad sense, but what the producers need to think is does the title make any sense at all now?
Anyway, here goes the peppy, upbeat number from the movie. Watch Ruslaan Mumtaaz of Dangerous Ishhq fame shake a leg in the video!
[jwplayer mediaid="210796″]
Also Read: