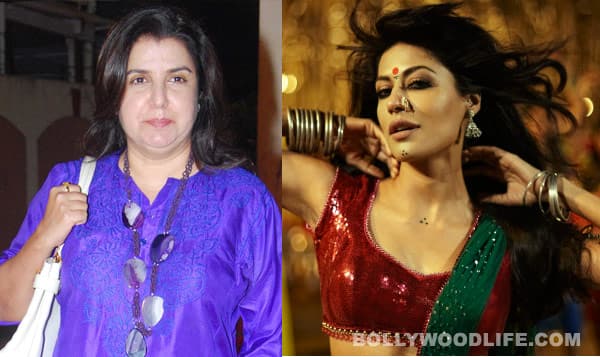 The Joker producer is worried about 'I want fakht you' song from her upcoming film, that has been leaked online by some troublemakers
Director Shirish Kunder's 3D film, Joker, is said to be his most ambitious film till date. It stars Akshay Kumar and Sonakshi Sinha, who have become the current BO favourites, thanks to the huge success of their last outing, Rowdy Rathore. The official trailer of Joker is yet to be released, but unfortunately for the makers, especially producer-cum-wife, Farah Khan, a song from the film has been leaked online.
A worried Farah posted on Twitter, "What the ±#¥k!! Just found out that our Joker song has bn leaked on youtube!! Will get a heart attack 2day 4 sure!!" The said song, mischievously titled Fakht you is said to be the item song, that is picturised on hottie Chitrangda Singh, and is one of the highlights of the film. Shirish is yet to figure out who has leaked the song and where it can be found. A simple search on Youtube led us to the song, and frankly it was simply irritating.
The lyricist was trying too hard to pun and Sunidhi Chauhan's otherwise amazing vocals, seemed drowned in the loud ear-splitting music. Wethinks the makers of Joker need not worry, because the joke, after all, was on all those who tried to give the leaked song a listen.