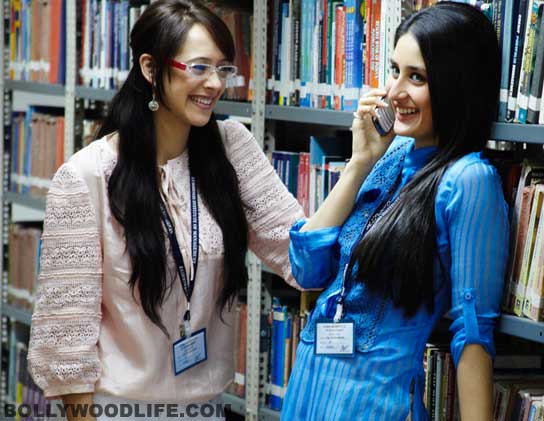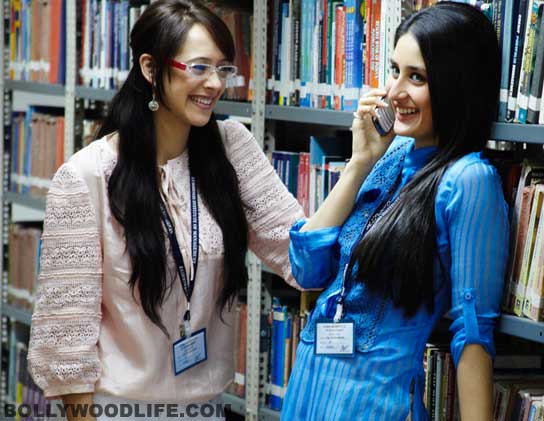 This gorgeous import from London has worked in one of the biggest Hollywood film series – the Harry Potter movies – and more recently in one of Bollywood's biggest hits: Bodyguard. She speaks about her filmi aspirations and more…
A self-proclaimed Destiny's child, she made her way into Bollywood thanks to a leisure holiday that led her into modelling, after which a Tamil film fell straight into her lap. While most strugglers spend more than half their lives trying to get a single assignment, Hazel Keech had luck on her side when Salman Khan made her dream come true
Did you always want to be in films?
I am half-Indian and half-British, but ever since I remember, I always wanted to be in films. As a teenager I had joined Bollywood dance class in London and the only thing I ever wanted to do was to entertain. I grew up on a staple diet of black and white Hindi classics, thanks to my mom and grandma; some of Vyjayantimala's films are my first connect with entertainment. As I wasn't sure how I would make it to Bollywood, I was simultaneously training myself in western classical dance forms as well. But a holiday in India changed my life, thanks to a modelling agency which spotted me and gave me the opportunity to do a music video that got me noticed.
In the Tamil film I did (a remake of Shahrukh Khan's Don), I played Helen's role and died after the item number (she makes a sad face). I went through a bit of a struggle, but a chance meeting with Salman Khan made my dream come true. I had told him some time in 2008 that I was struggling to get into films and there was no work coming my way. He was kind enough to remember that and, after a few months, Atul Agnihotri (producer of Bodyguard) called me over and there I was, making my dream debut in a Salman Khan film!
Have you been getting film offers by the dozen post Bodyguard?
Yes, there have been quite a few offers, but I am way too superstitious to let you in on that. I would rather my work speak for me. I remember not telling anyone after bagging the role in Bodyguard; just my immediate family knew about it.
During the shooting of Bodyguard did you notice Salman was in pain?
I was one of the few people who knew what Salman was going through, but he was a thorough professional and never made a fuss about his trauma.
What was Kareena Kapoor like as a co-star?
Though she is such a big star, she was very chilled out during the shoot. She never threw tantrums and we all actually ate lunch together. Towards the end of the film's shooting we got very friendly and started hanging out together.
What kind of roles are you being offered?
All kinds of roles are coming my way, but I would prefer doing a lead role now. Having said that, I am an entertainer at heart and would love to go wherever my work takes me… Argentina, Japan, Chennai or wherever else, it doesn't matter. I would like to do films that I will be remembered for, like Mother India – it may not have been a blockbuster back then, but it is a classic and nobody can deny that.
What about item numbers – would you like to do one?
Absolutely! I am an entertainer, as I said, and I am a trained dancer – you'd be surprised, but I have learned Kathak too! Though Shahrukh Khan's Chaiyyan chaiyyan is the iconic item number of Bollywood, my all-time favourite will always be Madhuri Dixit's Choli ke peechhe kya hai. We used to dance to her songs and try to imitate her, back in London. I love Madhuri's latka-jhatkas! Actually I love anything that Madhuri does. So yes, I would love to do an item number – that would be serious fun.
You are totally smitten by cinema…
Totally! I have been in love with the magic of cinema ever since I can remember. I watch all kinds of films and I have a special liking for Anurag Kashyap's quirky films; they are not your typical Bollywood fare, they are 'Hindi cinema'. I can see that there is a happy co-existence of meaningful cinema and art-house ones, which is a wonderful thing to happen. Of late, I have been thoroughly impressed by Zoya Akhtar's films, especially her first (Luck By Chance), which I can relate to so well. So, yes, I am here to entertain, irrespective of language or geographical boundaries, and to be a part of some beautiful and memorable films which people will fondly talk about and, for me, the journey has just begun.