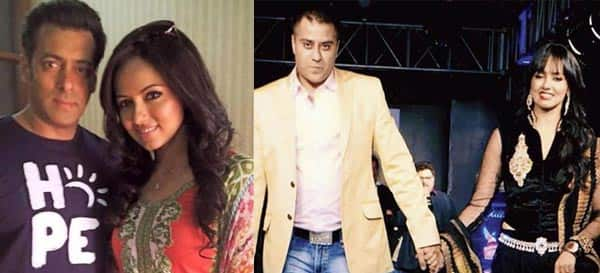 There is someone in the Bigg Boss contestant's life who is giving a pump to her career and buzz is that it's not her Jai Ho co-star
Salman Khan is famous for giving pretty ladies a break in Bollywood. Sana Khan was one of those heroines who got a break all because of her Jai Ho co-star, but it was Daisy Shah who took the lion's share of the film's publicity benefit. Sana was given a thanda secondly treatment and maybe that's why she has found herself someone else who can push her B-town aspirations. We wonder who…
Our khabroos inform us that entrepreneur Waahid Khan is reportedly going out of his way to boost Sana Khan's acting career. Even at a recent fashion show in Indore, Sana was the showstopper and the film industry was abuzz with gossip that she got that opportunity just because Waahid was the backing hand behind the show. A source informed a leading daily saying, "Waahid had financed the show for which Sana was the showstopper." Our little birdies also inform us that Waahid has approached many filmmakers to take Sana in their respective filmy projects.
The pretty lady, however, denied all such rumours. She, on the contrary, informed, "He is a married man. I don't know how such stories come out. He is a friend and we stay in the same locality. There is nothing more to it." Waahid also maintained the same stance and says, "We are just good friends. She is a nice girl. But at the same time, you should please understand that I am a married man with two kids."
To be honest we are not satisfied with the 'married man with kids' alibi. The film industry is full of people who are married and have had extra martial affairs. Now we don't know anything for sure but we definitely see an alleged romance brewing between the two. Getting to Sana Khan, we don't find anything wrong in taking advantage of some wealthy, having-a-high-reach friends? After all, what are 'good friends' for? Hai na peeps?