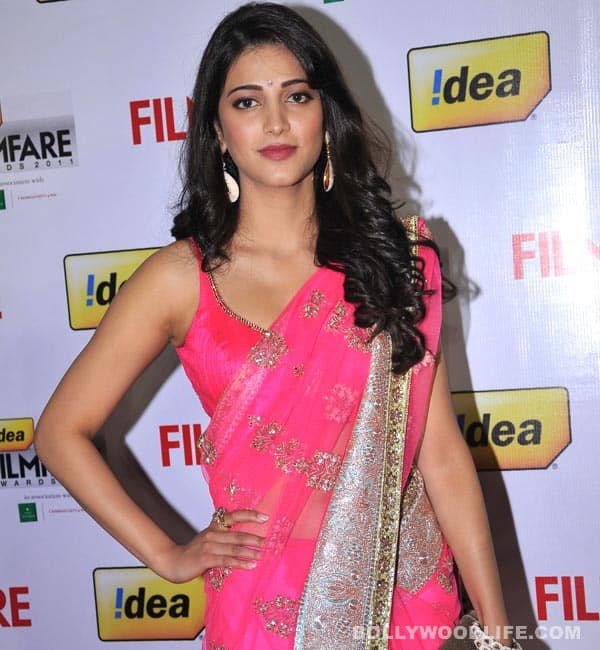 We hear that the D-day chick has had lip enhancement, but she isn't really taking the hush hush route like other B-town babes
While hotties like Anushka Sharma and Katrina Kaif refuse point blank to even talk about their 'going under the knife' experience, Shruti is one actor who isn't too secretive about the whole lip job deal. As per our ultra curious birdies, she has even spoken about this with a couple of people in the media. If all this is true, we think the babe is super chilled out. We are glad that the Ramaiya Vastavaiya chick isn't getting all mysterious about the whole thing and dismissing the news right and left. The cool and calm attitude is super impressive.
And that reminds us of how Anushka Sharma lost it with a reporter for asking a question about her lip enhancement. She scowled – 'I am not a fool to change my face in the mid of my career.' Maybe true, but did she change her face FOR her career? We still wonder about her, about Jacqueline Fernandez, about Katrina Kaif, about…
All we can say is, we hope these babes learn to loosen up a bit!