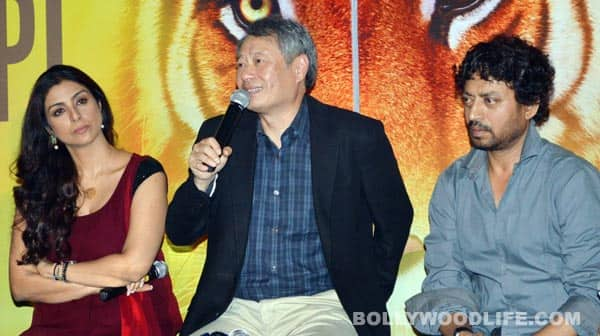 About 12,000 delegates are expected at Goa for the 43rd International Film Festival of India
Over 160 films from over 70 different countries will be screened at the 43rd International Film Festival of India (IFFI), which rolls out the red carpet along the banks of the beautiful Mandovi river, Tuesday, November 20. Bollywood actor Akshay Kumar will inaugurate the festival in the evening, which is being held in Goa for the ninth time since 2004.
The 11-day festival will begin with the screening of Life of Pi, while the closing film will be The Reluctant Fundamentalist.
About 12,000 delegates are expected to be arriving in Goa for the festival. This time round, 47 movies will feature in the Indian Premiere section notable of which is the opening Assamese movie, Baandhon by director Jahnu Barua. Out of the 47, 26 are feature films and 21 are non-feature films in different Indian languages, officials said. The IFFI's International Competition section too will have 15 films, two of which are in Indian regional languages namely – Anhey Ghorhey Da Daan in Punjabi and Elar Char Adhyay in Bengali. The festival's Cinema of the World section will feature 55 films, according to the festival officials, who also said that overall 70 films would be premiered during IFFI.
A separate section has been also crafted to commemorate the 100 of years of Indian cinema and its journey from grainy black and white and silent films to the films of today, in which 27 films across periods and genres will be screened.
The festival will also have a special homage section dedicated to legendary director Yash Chopra and late superstar Rajesh Khanna, both of whom passed away this year. International film personalities like Claude Miller, Angelo Theopolous and Tony Scott will also be accorded homage.
Among the celebrities who are expected to attend the festival are Irrfan Khan, Mira Nair, Tabu, Suraj Sharma and Paoli Dam. Over seven film-screening halls have been commandeered by the IFFI authorities to screen the films.
ALSO READ: Anurag Kashyap helps 'desi' indies find a market in the West