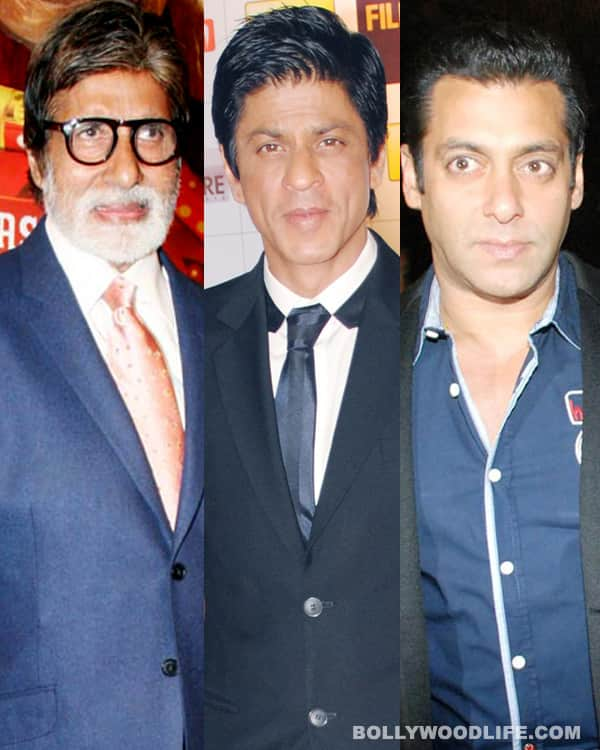 Bollywood's most celebrated international awards show seems to have lost its fizz
The International Indian Film Academy (IIFA) Awards, managed by Wizcraft Entertainment, was looked upon as 'the' event to bring home Bollywood to the entire world. Top billed B-town stars made their presence felt at the gala held in a different country each year. Bollywood's legendary actor Amitabh Bachchan supported it as brand ambassador for 10 years. But the association suddenly snapped in 2010 and swords were drawn.
Salman Khan, who is close to Wizcraft's Sabbas Joseph, was hailed as the new face of IIFA and he charmed everyone at the Sri Lanka awards. But he went missing at IIFA Toronto (2011). Arch-rival Shahrukh, who was missing in 2010, took centrestage. Akshay Kumar who promotes Canada was also there. But no Bachchan.
At IIFA 2012, Salman went missing again. And there was no sign of the Bachchans including Aishwarya Rai, and no Shahrukh, Hrithik Roshan, Saif Ali Khan, Kareena Kapoor, or Akshay Kumar…. Aamir Khan, of course, avoids Indian award ceremonies like plague. This means that there was no really huge star this year at IIFA. Young guns Ranbir Kapoor and Shahid Kapoor were roped in to showcase their talent, joined by relatively new stars like Ayushmann Khurrana and Chitrangda Singh.
Sabbas explained the absence of big stars at his event in an interview as "it's time the new generation took over". We wonder if that is PR hogwash or is it really the new strategy of IIFA? I mean, c'mon, imagine the kind of standing and credibility the Bachchan name provided IIFA for a decade. It all seems to be lost now. And since the leader has turned his back at them, so have many of the others. We wonder where IIFA is headed…. Do you have any idea?
MUST READ: The IIFA Awards 2012 winners' list: Ranbir Kapoor and Vidya Balan rule!