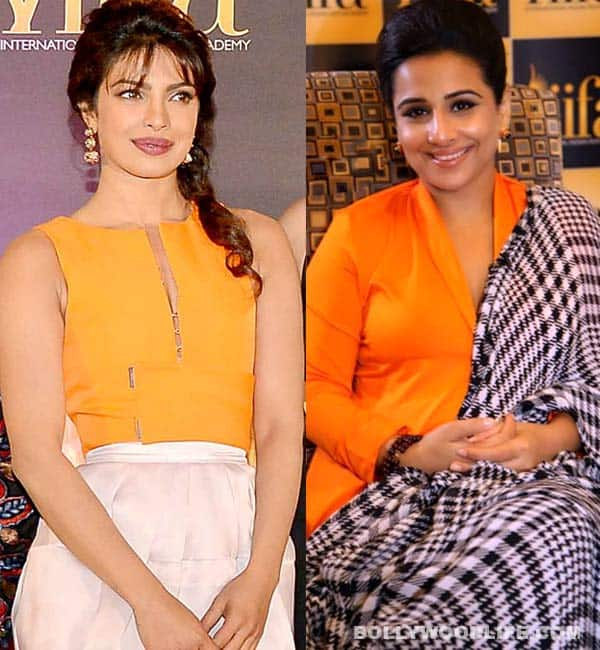 Vidya has left many guessing the reason behind her absence from the main event at IIFA 2014
Amidst speculation that Vidya Balan is pregnant, Priyanka Chopra has replaced her at the last minute to promote Indian cinema at the ongoing International Indian Film Academy (IIFA) awards.
Vidya was chosen to promote Indian cinema on the IIFA multi-city promotional tour. "Vidya cancelled her plans at the last moment. We have not been told the reason for this (cancellation) the management might now. Now we have Priyanka for this session," said a source.
The IIFA awards are being held in Tampa Bay in the US. Vidya was very active in the promotional tours and was also going to be part of IIFA Master Class Panel with Hollywood actor Kevin Spacey.
But speculations are rife about her pregnancy and this is apparently the reason behind her to opt out from IIFA award ceremony. When asked about the same, the source says, "We don't know anything about this."
Vidya is married to UTV giant and Walt Disney MD Siddharth Roy Kapur. She is spotted donning over sized outfits which seems is an attempt to hide the baby bump.