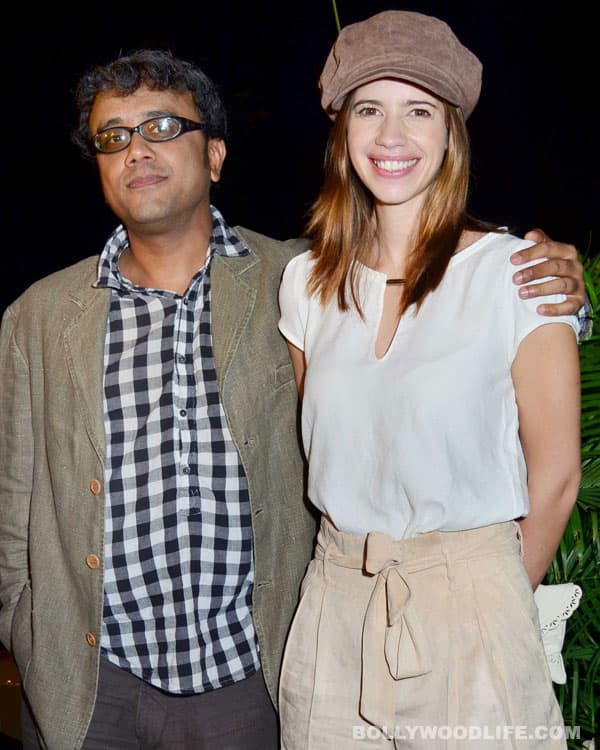 Shanghai director Dibakar Banerjee has left his heroine's husband envious. Here's why
He is known for making films on unconventional subjects, but Anurag Kashyap is jealous of fellow director Dibakar Banerjee for making a film like Shanghai, says the film's heroine and Kashyap's wife Kalki Koechlin. "Anurag has seen Shanghai. He is a little jealous of Dibakar Banerjee for having made a film like this," said Kalki at the ongoing International Indian Film Academy (IIFA) Awards in Singapore. Shanghai is set to release Friday.
The actor, who looked elegant in white embroidered gown, was here with co-star Abhay Deol and Banerjee for the world premiere of Shanghai. However, Kashyap was missing. Asked about the reason for his absence, Kalki said: "He (Kashyap) doesn't like to attend award functions. Also he is filming in Mumbai, that's why he couldn't come. But he supports me for the film."
The actor is known for carving a niche for herself with unconventional roles, but Kalki doesn't consider herself to be unconventional. "I really don't know what is a conventional or unconventional role. I only do what I believe in and I know how to do for sure," she said.
Before the release, Shanghai was in legal trouble when a public interest litigation was filed against the film's song Bharat mata ki jai by Tejinder Pal Singh Bagga, president of Bhagat Singh Kranti Sena. He sought a stay on the film until the song was deleted. The court, however, rejected the plea and cleared the film for screening. "I don't think this film is trying to offend anyone, it's just observing the reality we live in," Kalki said.
Organised by Wizcraft International Entertainment, the three-day cine event started Thursday.
MUST READ: IIFA Awards 2012: What's in store at Singapore? | Abhay Deol wants Kalki Koechlin to be his wife!