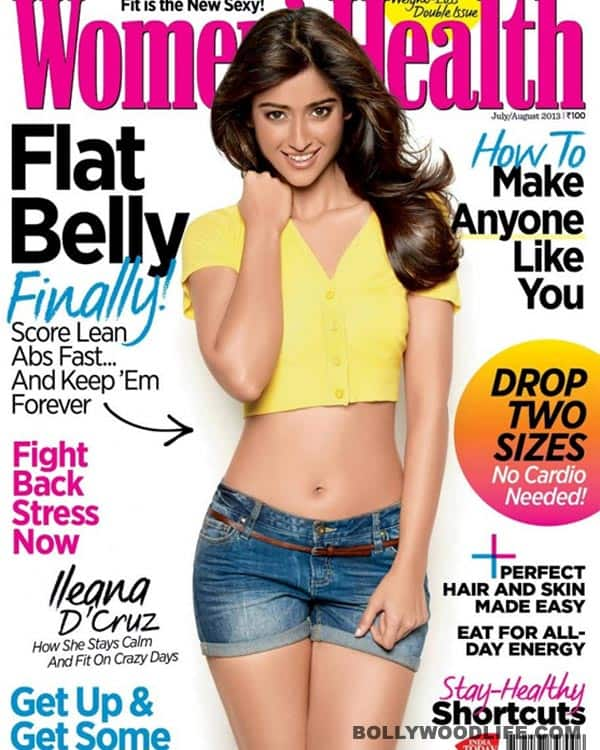 The Barfi! babe shows off her amazingly fit bod on the cover of a popular health glossy
Ileana D'Cruz is fit as a fiddle and we have some real hardcore evidence to prove that. She looks super toned on the cover of Women's Health. The babe has been shocking us by appearing in different avatars. The chick from Barfi! wore crisp cotton sarees Bengali style and very effortlessly slipped into the garb of a marathi mulgi for the poster of Phata Poster Nikhla Hero. And now she surprises us by stepping into the fitness shoes of a 'perfectly in shape' babe. In hot pants and a cropped top, Ileana is looking as refreshing as ever.
The lean bod, super flat abs and the confident smile that screams – 'Can you achieve that?'  is totally inspiring us to take those running shoes out of the rack and go for a long, long run!