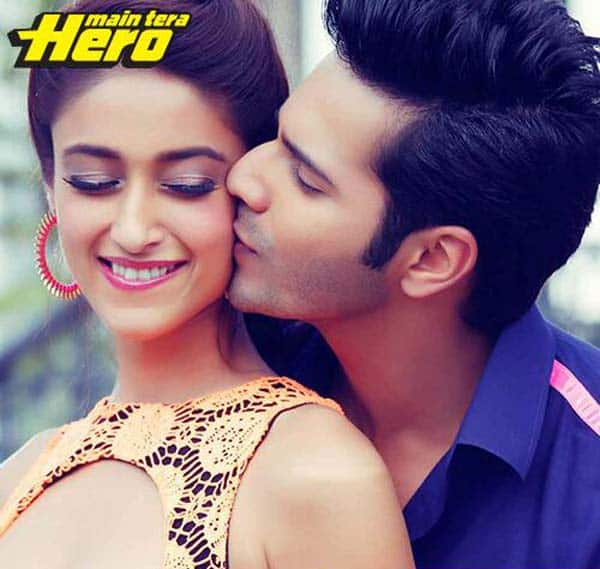 First it was Nargis Fakhri who said that junior Dhawan is her favourite co-star and now its the Barfi babe who thinks that he is the perfect man!
We say Varun Dhawan surely has a way with the ladies. After all, every heroine that the beta Dhawan has worked with, is all praises for him. It all began with Alia Bhatt, who went pink in the cheeks as soon as one would utter Varun's name; they even had a fling on the sets of SOTY (of course, allegedly). Then came his Main Tera Hero co-star Nargis Fakhri, who sang endless praises for Varun's acting skills, his helping nature and the list was just endless. Now we hear, Ileana D'cruz thinks that the person who comes closest to her ideal man is Varun!
Don't believe us? Well, in a recent interaction with the media, when we asked her about why there were never any stories about her link ups with her co-stars, Ileana simply said that she was never attracted to any of them, be it Ranbir Kapoor or Shahid Kapoor. To this we quipped back asking, what was the idea of her ideal man. She answered candidly, "Chivalry goes a long way with me. I also love my man to have a good sense of humour and he should be caring."
This is not it! We further asked her  (of course, looking for some juicy goss) who she thinks comes close to the image of her ideal man. Pat comes the answer, "Varun Dhawan! I think Varun comes closes to my ideal man's image. He is naughty, fun and of course chivalrous and caring."
Well, seems like the boys today certainly have a role model to learn from; and the ladies have a new heart throb to look out for.