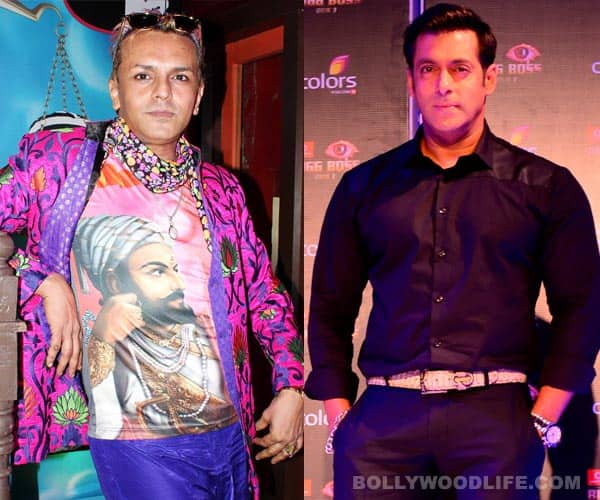 The last year's Bigg Boss contestant, best known for creating drama on the show with his violence and hysteria, has written a long post on his Facebook page blasting host Salman Khan
Imam Siddiqui writes about how the superstar back stabbed him and is rigging the show, Bigg Boss etc.
Not only that, last week Imam got himself embroiled in a public spat. He was spotted in Goa fighting at a restaurant. A source says "A lot of colourful language and ugly threats were exchanged." Life as usual for the drama queen — or should we say drag queen? (DNA)
Read Imam Siddiqui's post from Facebook:
F.Y.I: to whomsoever this may concern. Mr. Salman Khan has stated in an interview that I had no work prior to bigg boss hence was frustrated. Factually inaccurate. I was on contract with UTV stars for #styleaddict & served my notice period of one month before I went into the bigg boss house as a wild card entry.
As a matter of fact, it was me that Salman had hired as a choreographer for a film that he was acting in and producing before he signed his first ever feature film. The actress was none other than my dear friend Ericca De Sousa Vohra & the co producer/ director was Mishal Varma. Incidentally I have yet to be paid for that assignment. After this first ever unpleasant experience in #bollywood, I realised I 'n e v e r' wanted to work in bollywood.
Another point that I'd like to clarify is that I was called for bigg boss season 1 as a casting director, by Mr. Arjun Menon but since I was already on contract with Eskimo models at the time I turned them down. Every year since, I have been approached for the seasons but constantly declined.
Last year because I was told it would be a parivarik family oriented show I decided to agree to go in as a wild card entry. Yes I did message Salman cause I saw that contestants in the house were disrespecting the platform and the opportunity. Claiming that they could make Rs 50 lakhs in a couple of projects and need not have to suffer the indignity of 72 hours of physical labour due to a task that too on the auspicious occasion of dhanteras. I messaged Salman to say that they had hired incompetent idiots who did not deserve to be there and I was keen to go. Over to you Mr. Khan…(sic)