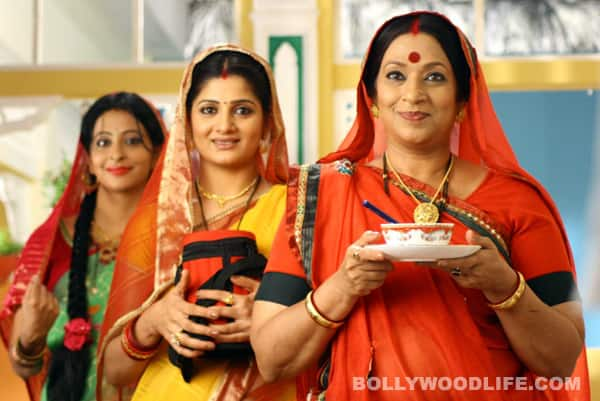 The mother-in-law from a show on Colors sprinkles just the right amount of spice over her conversation. After all, what's life without sarcasm, no?
Kairi – Rishta Khatta Meetha has taken the Indian television world by storm, thanks to the bitter-sweet taunts that Imarti dearest swears by. So, for all those of you looking for inspirational taunts, here's dope
Bahu! Pankha hawa deta hai, hawa pe chalta na hai. Bijli ka bill tere maike waale denege ka.
Daughter-in-law the fan gives you breeze, but it doesn't run on breeze. Will your parents pay the electricity bill?
Humri bahu hai ya Vyjyantimala. Ek haath mein lipstick dooje mein mala. Bahu! Zara aaine ko maaf karo, ne ghar ko saaf karo.
This is my daughter-in-law or Vyajayantimala? Lipstick in one hand and necklace in another. Kindly forgive the mirror and start cleaning the house.
Bahu, tera maika toh naukro-chakro se bhara hoga. Unhi se hi seekh le ki dusro ki sewa kaise karte hai!
Daughter-in-law, your parents' house must be full of servants. At least learn from them how to take care of others.
Bahu, shakal toh bhagwaan ne achchi-bhali di hai. Par ek baat bata, jab woh akkal baant raha that toh tu kahan thi? Parson se mircha sookh raha hai. Yeh padosi aake kootenge ka?
Daughter-in-law, the lord has given you a pretty face. But when he was distributing brain where were you? Chillies have been drying out since day-before-yesterday. Will the neighbours grind it?
ALSO READ: