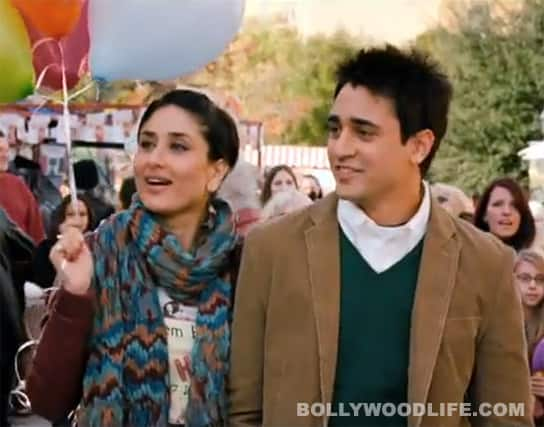 Karan Johar doesn't seem to have had enough of this fresh pair and wants to cast the duo in yet another romantic flick
Even before Ek Main Aur Ekk Tu hits the screens and the audiences give their verdict on the film, producer Karan Johar has gone ahead and decided to cast Imran Khan and Kareena Kapoor in yet another romantic movie. KJO seems to be mighty impressed with the chemistry between the cute Khan and the spunky Bebo, and is in the mood to explore it further in the next one. The three have been discussing a certain script for the past couple of weeks and if all goes well, the trio might start work on the film soon. We agree that duo makes for some fresh pairing and EMAET could make for a fun watch. But Karan had to alter the script of EMAET quite a bit and justify the fact that Imran looked much younger than Kareena.
We wonder what excuse he'll find the next time around. Well, we are definitely tired of seeing Imran in one romcom after another, but he still seems to be unperturbed by the lack of variety in his kitty. What Imran is happy about right now though is that he's scored over his rival Ranbir Kapoor. While Ranbir can't do a romantic movie with cousin Kareena at all, Imran is set to have two with her. "Yes, I have an edge over Ranbir in a way. It's obvious that he can't be paired opposite his cousin," Imran said in a recent interview. It would be interesting to see how the Kapoor boy reacts to this statement. So what do you say to that, Ranbir?