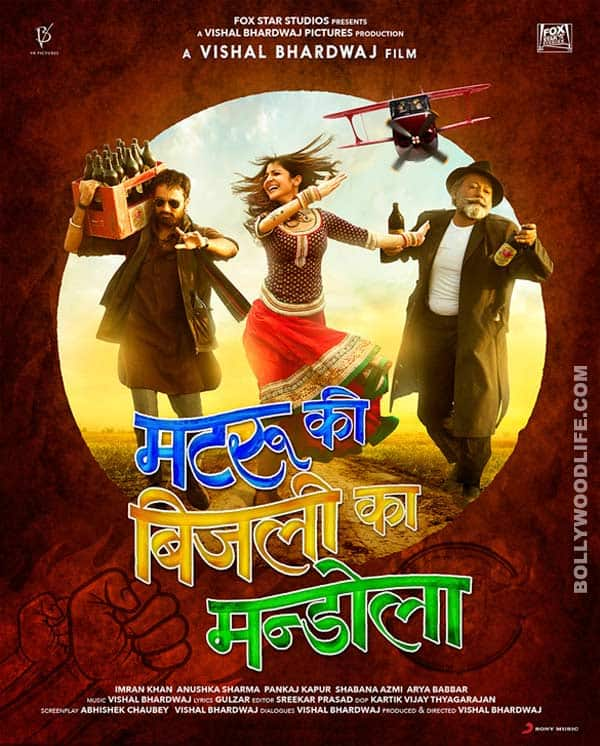 The honey-eyed actor who will be seen in a rustic avatar in Vishal Bhardwaj's upcoming film Matru Ki Bijlee Ka Mandola with Anushka Shrama and the veteran actor Pankaj Kapur, explains what the quirky title of his hatke-looking film means
Vishal Bhardwaj is known as much for the solid content of his films as for the quirky titles of his successful movies. Makdee, Maqbool, Kaminey and 7 Khoon Maaf are some of the titles which continue to intrigue us. And now staying true to this reputation, Bhardwaj's next release Matru Ki Bijlee Ka Mandola – starring Anushka Shrama, Imran Khan and Pankaj Kapur – is leaving many confused with its unusual title. After all, what does Matru Ki Bijlee Ka Mandola mean? Honestly, when we heard it for the first time, it sounded like a colourful Hindi expletive!
Imran, who will be seen in a never seen before avatar, makes an effort to decode the meaning of the title of the film. "My character in the film is called Matru and my love interest is Bijlee played by the lovely Anushka Sharma. Pankaj Kapur is playing Bijlee's (Anushka) father and his name is Mandola. So you have three main characters in the title of the film and the story revolves mainly around them. It is unusual how the names of the lead characters actually form a quirky title," said Imran at the launch of the first trailer of Matru Ki Bijlee Ka Mandola.
Yes, Imran, the quirky title was enough to get us interested in the film! Now, the trailer has only got us more excited. Dear Bollywoodlifers, did you like the title of the film?