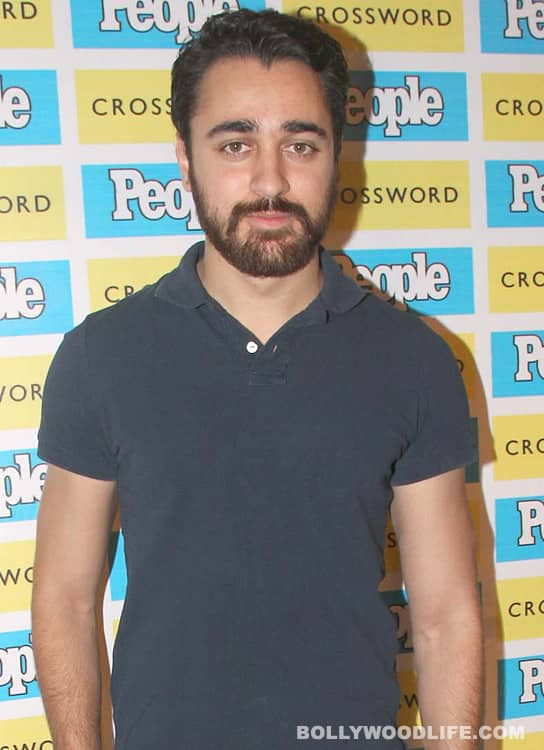 The actor is going beyond his Delhi Belly role for his next film
You don't usually associate swear words and insults with Imran Khan. So it came as a shock when we saw him utter a few choice words in Delhi Belly. Now a li'l birdie tells us that it's going to get worse in his next film. Imran will be mouthing the choicest expletives in Vishal Bhardwaj's film Matru Ki Bijlee Ka Mandola.
Imran plays Matru to Anushka Sharma's Bijlee in the film. We had said earlier that Imran will be playing a villager in the film and wondered if he, with his urbane good looks, will be convincing as one. That beard he is growing is not very encouraging. Anyway, now we wonder how Imran is going to handle the abuses. And it's not just a few ones like DB. We also heard that Vishal asked his mentor Gulzar to take a look at the film's script. Gulzar did so and was shocked at the language. So appalled was he that he suggested to Vishal to tone it down a bit, but last we heard, the 7 Khoon Maaf filmmaker hasn't done so. Looks like Imran has a really tough challenge on his hands. Let's just hope that whoever designs the publicity campaign for the film doesn't think it will be a bright idea for Imran to go around delivering swear words – the way Vidya Balan is carting her fake pregnant belly around to promote Kahaani. That would be taking it too far.
ALSO READ: Imran Khan hates having a beard