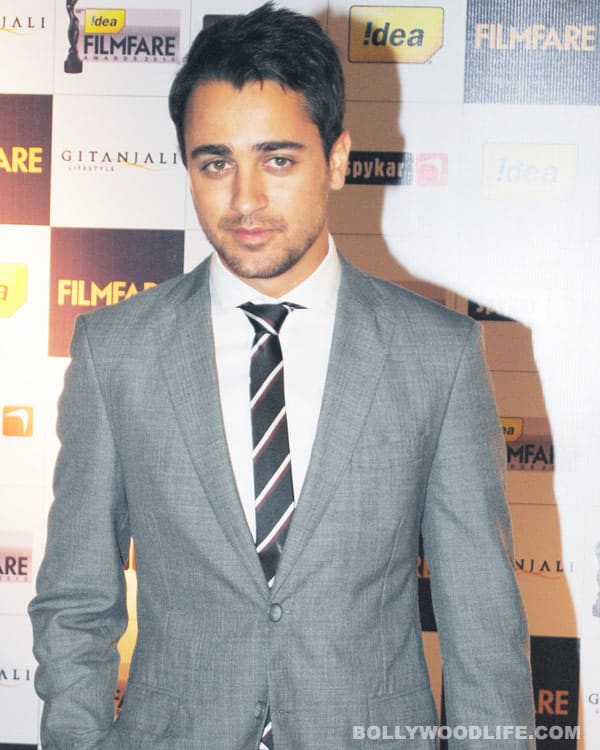 Actors have some strange habits and looks like the Gori Tere Pyaar Mein star too has one too
Imran Khan said in a recent interview,"I never carry money in my wallet. My friends often tease me because of that. I keep a credit card, driver's license in my wallet and that's it." Imran revealed that his wallet is mostly penniless the actor also showed off one of his most-loved bag that has travelled with him around the world. The actor who revealed he would love to make a holiday trip to village shared his experience of shooting for Gori Tere Pyaar Mein.
Tha actor talked about his character in the film, the story of an urban man who follows his lady love to a village, seems to have brought in a change in actor Imran Khan. He says he won't mind a holiday in a village without mobile connectivity. "Sometimes I feel I could go to a village for a holiday, where there are no phone calls, no network," Imran said while shooting for a TV show. Busy promoting his forthcoming film, which releases Nov 22, Imran took some time off to shoot for the show, where he spoke about his love for travelling and five things that he always carries in his bag when on a tour. The cameras followed him to Nagpur where he spent a day promoting Gori Tere Pyaar Mein, which also stars Kareena Kapoor Khan.