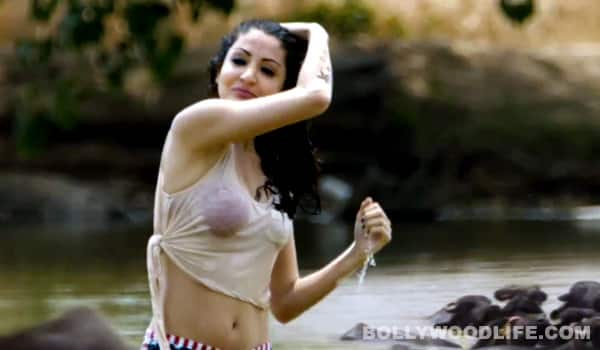 That's what the chocolate boy Imran actually said when he saw Anushka emerging out of the waters
Just like its quirky title, Vishal Bhardwaj's forthcoming release Matru Ki Bijlee Ka Mandola, starring Imran Khan, Anushka Sharma and Pankaj Kapoor, has some strange haryanvi dialogues in it. We converted those funny lines into English-word for word. The end result of our odd job got lost in translation. Take a look!
Imran Khan to Anushka Sharma: Kitni baar samjhaya hain tujhe ki kachcha baniyan pehenke mat jaaya kar talab mein
How many times I have made you understand that by wearing underwear and vest don't enter the pond!
Anushka's reply to Imran: Toh kya utaar ke jaya karoon, kaccha ya baniyan?
Then what should I take off underwear or vest?
Imran Khan to Pankaj Kapoor: Thaari beti, thaari bhains, thaari gaddi, thaari chaddi…kisise se bhi shaadi karneke ke liye taiyar hoon!
Your daughter, your buffalo, your car, your undies..anything I will marry I am ready.
Pankaj Kapoor to Navneet Nishan: Jab dil saand ho na to har ladki bhains deekhai deti hain, meri jaan
When the heart is a bison then every girl looks like a buffalo, my darling.
Shabana Azmi to Pankaj Kapoor: Meri kasam nahi kha sakte par mujhe kha sakte ho
My swear you can't eat but me you can eat!