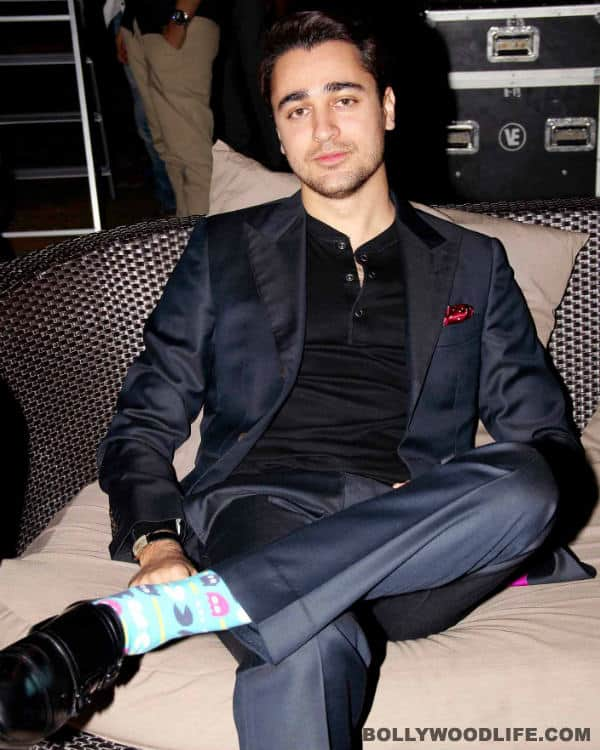 His new film Matru ki Bijlee ka Mandola, which has a 'taboo subject', is directed by the Kaminey filmmaker and co-stars Anushka Sharma. But for Imran Khan, it has been a challenge
Q: How did you get the role of Matru Ki Bijlee Ka Mandola?
A: Vishal Bhardwaj actually called me after Delhi Belly and said that he loved the film and my performance in it. He expressed an interest in meeting me. I thought it must be one of those courtesy calls and moved on with my life. Why would Vishal Bhardwaj want to work with me, I thought. I was later stunned that Vishal actually wanted to work with me. I heard the script, I cried, I laughed, I did everything. I was like…it's awesome! But I was not sure if I would be able to do that role. I asked him if he was sure about it.
Q: Why were you unsure about that?
A: During the first script reading of the film, I was unable to say the Haryanvi dialogues. It was not easy. I felt I made a big mistake and I should back out. When I told him [Vishal Bhardwaj] I won't be able to do it, he said that he was sure I could. He had faith in me, even when I didn't.
Q: How different is this role from your previous ones?
A: The role is different in terms of it required a lot of preparation for almost two and a half months. I have always felt that the more we rehearse, the better we perform. [Bhardwaj] was very calm on the set and guided all the performers. Even if something was not working out, he would find a way to make it work. He knows the right way to do things.
Q: How did you prepare for the role?
A: The film is set in Haryana. So I had to learn the Haryanvi dialect, the accent…everything. I didn't want to sit in Mumbai and learn the dialect, because it doesn't happen organically. So I went to Delhi and hung out with boys from Rohtak in North India. So when you're hanging out with guys like that and rehearsing your scene, you naturally pick up the way they speak. You know, they have a sing-song way of talking; it's very musical. So that's the major prep I did for my role.
Q: Tell us about your experience working with Vishal Bhardwaj?
A: I was very surprised by his style of directing. He gives a lot more freedom to the actors than I expected. If during the take you decide to do something different, he will let you do that. He liberates the actor and puts a lot of power in the actor's hands.
Q: Vishal Bhardwaj is known for casting unusual pairs. What was it like working with Anuskha Sharma for the first time?
We have done a photo-shoot together. I watched her films and I felt she is a very good actress. But until you work with a person, you don't really get to appreciate him or her. When I actually started working with her, I got to know more about her talent. She has done very good work in this film.
Q: You have done a lip-lock with Anuskha in Matru… tell us more about it!
A: It's awkward when you are kissing someone whom you are not romantically involved with, because it is a very intimate act. Normally you do it with somebody you are very close to, but here you are kissing someone you don't know that well.
Q: Pankaj Kapur also has a very unusual role….
A: Pankaj Kapur as an actor is a very challenging co-star, because he improvises a lot and he pulls out new things as they happen. You have to be in the moment with him; you have to be ready with whatever he will do, and you have to be ready to pick that up and take it forward.
Q: We hear that the film has a taboo subject…
A: It's a very taboo subject. Not controversial, but people can find a way to make it controversial. I'll tell you what will happen – one week before the release someone will find a way to make it controversial. Someone or the other will get offended, just watch!
Q: MKBKM is considered to become a big grosser of the first quarter of 2013…
A: Actors have to worry about their work and not money. Producers are the guys who have to worry about the money. There are films which have done massive business and nobody has liked them. To me, it is important that people should remember my films, 20 or 30 years down the line. I should be proud of doing a film. Money will come and go; what matters is what people say when they talk about you.