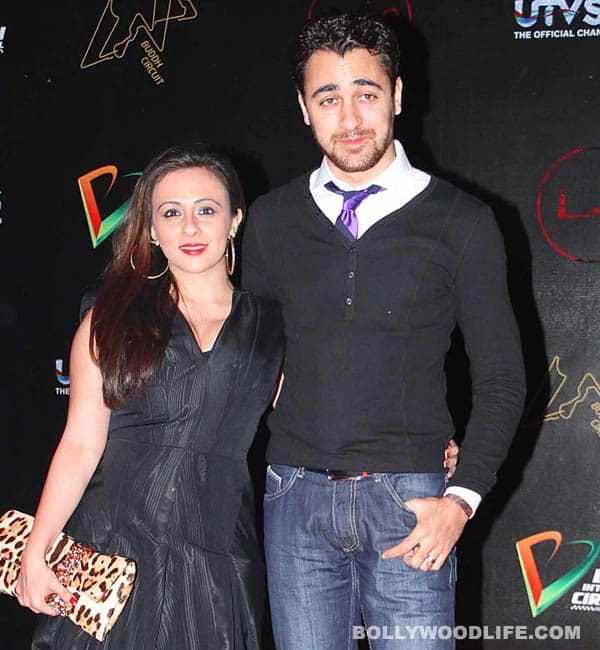 The Gori Tere Pyaar Mein actor has a mighty good reason to rejoice – his wife Avantika is expecting their first child in June next year
So what if box office success has remained elusive for Imran Khan this year, with both Once Upon A Time In Mumbaai Dobarra and Gori Tere Pyaar Mein being total clunkers! Imran has a fabulous reason to celebrate and it has nothing to do with work. We hear that the light eyed star's wife Avantika Malik Khan is pregnant with their first child.
"I'm really excited about this. I think I'm more excited than Avantika is. I'm also more ready than she is. Don't tell her I said that. I'm hoping for a girl, she's hoping for a boy. As you can imagine, there are lots of arguments about the names… Haven't locked anything yet, but there's time," said Imran in an interview.
After ten years of courtship, Imran and Avantika tied the knot in January, 2011. Apparently a few months ago Avantika was suspected of having dengue and during the tests to determine that the beautiful couple found out that they were going to have a baby. They told just their mothers to start with, but soon the entire family – maamujaan Aamir Khan included – had heard about it and it was a full-scale celebration. And once wifey is in her second trimester, the Delhi Belly actor will whisk her away for a babymoon, we hear. Sweet, na?