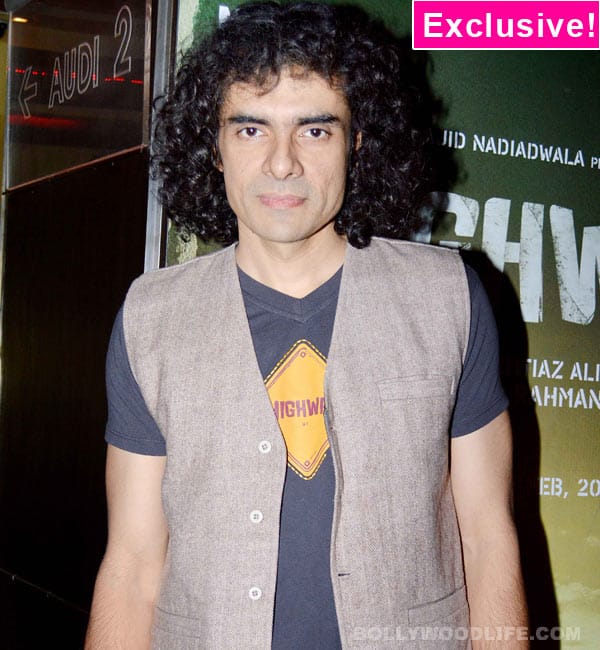 BollywoodLife caught up with Jab We Met director at the trailer launch of his next movie Highway to know why travel has become an inseparable part of all his work…
Imtiaz Ali's movies have a distinctive flavour. There are recurring motifs in his stories that make you wonder if the successful filmmaker intentionally makes travel an integral part of his narrative. Almost all the protagonists in his movies are sent on a journey either to discover true love or in the eternal search to discover themselves.
Be it Kareena Kapoor's character Geet in Jab We Met, who travels from Delhi to Mumbai to Manali to find the perfect life partner, or Saif Ali Khan's journey from Delhi to San Francisco and back to Delhi to find the true love of his life in Love Aaj Kal, or even Ranbir Kapoor's musician who travels across the world in the search of himself in Rockstar, Imtiaz has made wandering a unique part of his films and his style of storytelling.
His new movie Highway – starring Alia Bhatt and Randeep Hooda in the lead roles – clearly suggests that Ali's thirst for journeying is never ending. So where is this Highway going to take us, we asked Imtiaz. "To be very honest, we did not have a full script ready before shooting the movie. I knew the story very well. The plot was there in my mind for a very long time. But the movie in its entirety got developed as we kept moving on. In fact, I was trying to explain this to Rahman sir (AR Rahman), that there is no situation in this in film as such about which he can create a particular type of music. Even the actors at times were not aware what they were going to say or how they will emote in the next scene. Everything got developed as we moved along, shooting for the movie. I remember an instance where Alia (Bhatt) was made to climb a cliff and she had no idea what she had to do on reaching the top. And once she was at the peak of a mountain. she had no idea about her lines or how she had to emote; everything got improvised. There were many variations in terms of direction, writing and performance. So the journey has shaped this movie and it is an exciting journey," explained Imtiaz.
Looks like the director's romance with travel will continue with his first film under his own banner, Window Seat. "When you look outside the window, you see so many things and that's where stories come from. But I am not sure if all my movies revolve around journeys," mused the reticent director.
Highway is slated to release in India on February 21, 2014.