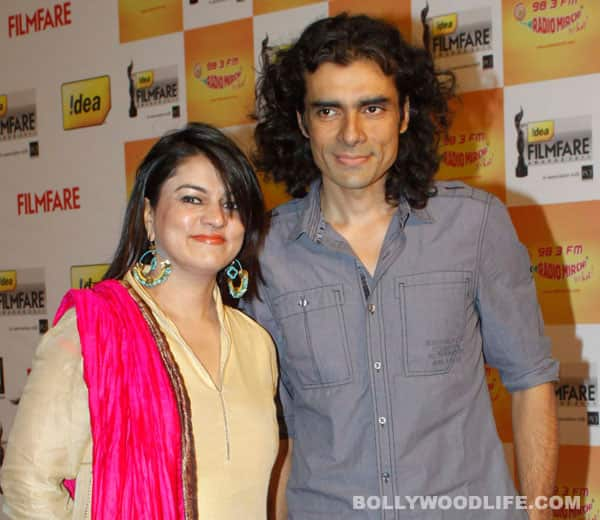 The Rockstar director divorces his producer wife, and is rumoured to be dating a Pakistani actor
It comes a shocker that Imtiaz Ali, who is often called the 21st century's Yash Chopra because of the breezy romances he directs, is going through some turbulent times in his personal life. The Rockstar filmmaker's marriage of more than 10 years to Preety has ended. According to our source, "The two were having problems since a year, and so were living separately. But finally the divorce has come through."
The couple has an 11-year-old daughter Ida, and thus they have been extremely discreet about the parting. Not many know that Preety has produced all Imtiaz movies. Both hail from Jamshedpur and were together since their struggling days in the Hindi film industry.
Meanwhile, rumour has it that Imtiaz is once again in love. A year ago, he met Pakistan-born model-turned-actor, Iman Ali through common friends. In the last couple of months, the Rockstar director and the Khuda Ke Liye leading lady came closer.
While one hears Imtiaz and Preey had a mutual parting, we wonder if their professional equation will change. Imtiaz was supposed to be creative producer of Preety's first production – remake of a Korean spy comedy My Girlfriend Is An Agent – under their personal banner PI Films.