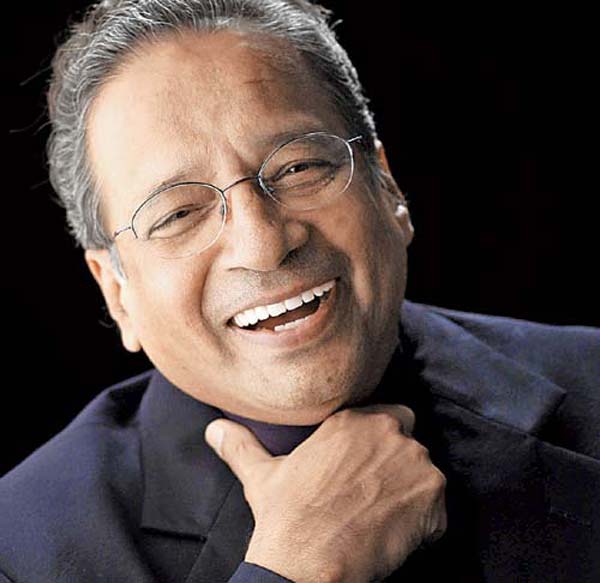 Cineswami pays a tribute to the late Indian filmmaker who was also a familiar figure at the American film market
Hum bewafa hargiz na the, par hum wafa kar na sake – a line from one of the many immortal Pancham-da songs from Shalimar, also known as Raiders Of The Sacred Throne, one of the most accomplished Indian-Hollywood collaborations ever made. The man who directed it, Krishna Shah, is no more, having succumbed to complications following a stroke, at his Los Angeles home. He was 75.
Shah spent his dotage trying to raise finance for his dream project Birth Of A Nation, a post partition tale featuring Pandit Jawaharlal Nehru and Indira Gandhi. He had hoped that Shahrukh Khan would play Nehru and Driving Miss Daisy helmer Bruce Beresford would direct. Sadly, this was not to be.
Shah moved to the US from Bombay, as the city was known then, and took degrees from Yale and UCLA. He plunged into the theatre world of theatre in New York City with The King Of The Dark Chamber, an English language adaptation of Rabindranath Tagore's Bengali play Raja. Other adaptations for the theatre include Kalidasa's Shakuntala and Athol Fugard's The Blood Knot.
The Indian also had a hand in some iconic American television programmes. Shah wrote an episode each of The Man From U.N.C.L.E, The Flying Nun and The Six Million Dollar Man and directed episodes of Love, American Style and Ironside.
However, cinema was Shah's true love and he made his directorial debut with the acclaimed drama Rivals, an R rated film about Oedipal Complex. He followed this with the equally well-regarded The River Niger, about life in a ghetto. You could take the boy out of Bollywood, but not Bollywood out of the boy. India called and Shah's Bollywood masterwork Shalimar was born. Bangalore palace was transformed into an island fastness where master thief Rex Harrison invites several thieves including John Saxon, Sylvia Miles, OP Ralhan and Shammi Kapoor to steal the titular gem. Dharmendra is a gatecrasher and he has a past with Harrison's assistant Zeenat Aman. Though Shalimar didn't set the box office afire upon release, today it enjoys cult status and is one of the most revisited films of all time.
Shah followed this up with a seminal documentary on Indian cinema titled Cinema Cinema and another feature, Amma, starring Rakhee. He then returned to Hollywood to make Hard Rock Zombies and American Drive-In.
Towards the twilight of his distinguished life, Shah became a fervent supporter of Indian independent cinema. He was instrumental in seeing that Nagesh Kukunoor's Hyderabad Blues and Harish Saluja's The Journey got theatrical releases. And he was kind enough to allow his spacious terrace in Mumbai's Juhu suburb as a meeting venue for the now defunct Indian Independent Filmmakers Worldwide collective for their monthly whinge and booze sessions.
Fare thee well Krishna Shah. We will forever have Mera pyar Shalimar in our hearts.