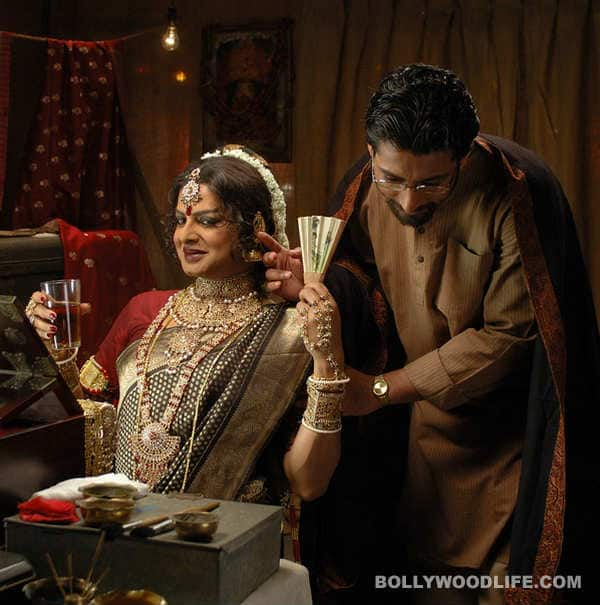 The acclaimed director passed away today due to a heart attack
The world of cinema is a much poorer place after the passing of Rituparno Ghosh today at the tragically young age of 49. Bollywood will remember him for his Raincoat, starring Aishwarya Rai Bachchan and Ajay Devgn, Chokher Bali, starring Aishwarya again, alongside Prosenjit and Raima Sen, The Last Lear, starring Amitabh Bachchan, Preity Zinta and Arjun Rampal and Antar Mahal, starring Jackie Shroff, Abhishek Bachchan and Soha Ali Khan, but the auteur's oeuvre was much more than just films starring actors from Hindi cinema and spanned a multitude of genres.
India's greatest filmmaker of all time, Satyajit Ray, is an inspiration to a whole new generation of Bengali filmmakers and Ghosh was the one who internalised the techniques of the Oscar-winner and created exquisitely stories in film after film, paying meticulous personal attention to every detail of filmmaking. From cinematography to music to production design to editing to costume design, every aspect of the filmmaking process bore the Ghosh stamp. Ghosh debuted in 1992 with Hirer Angti, but it is his 1994 homage to Ingmar Bergman's Autumn Sonata, Unishe April, that brought him to prominence and won him, his films and his cast and crew the first of many National Awards. Masterpieces like Dahan, Bariwali and Asukh followed.
Utsab was a nod to Ray's Shakha Proshakha with its similar portrayal of a dysfunctional family in a crumbling mansion. However, Ghosh was no Ray clone and did not hesitate to bring to light some of the late master's dirty laundry to the big screen. Abohoman, the story of an ageing master director having an affair with his young leading lady, while his son, an aspiring filmmaker himself, struggles to get his voice heard above his father's giant aura. This is a not so subtle reference to the Satyajit Ray, Madhabi Mukherjee, Sandip Ray story.
In what would sadly turn out to be the twilight of his life, Ghosh found another calling, as an actor this time. The death of his mother liberated him and Ghosh began appearing in public wearing flamboyant hybrid costumes that were neither female nor male in design. Indeed, at an event in London in 2011, he referred to himself as the 'other'. This seamlessly flowed into his acting.
In Memories In March, he played an advertising professional who deals with his recently deceased gay lover's mother. The bravura turn however was in Arekti Premer Golpo where he played both a documentary filmmaker and a cross-dresser who is in a love triangle with his bisexual cinematographer who also has a separate relationship with a woman. He did not direct these though the Ghosh craft was visible in both. He went on to direct Chitrangada, which had a very similar triangle with the added complication of Ghosh's character undergoing a sex change operation.
After Chitrangada, Ghosh was entering a new phase of his life, as Shekhar Kapur revealed. He had just wrapped principal photography on Satyanweshi, a Byomkesh Bakshi detective story, starring Kahaani director Sujoy Ghosh as the sleuth. We hope that Sujoy will step into the breach and complete the post-production on the film and also take steps to get the unreleased Sunglass, starring Madhavan and Konkona Sen Sharma, see the light of day.