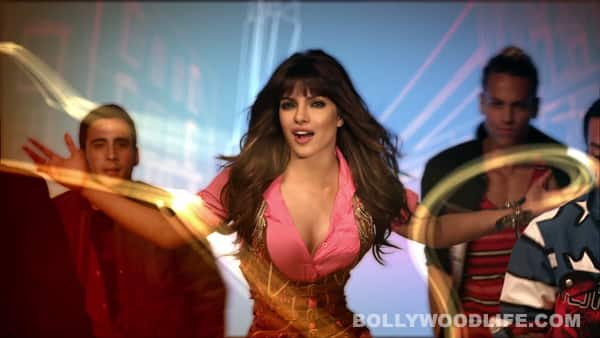 The music video of PeeCee's first single is young, vibrant and colourful
The official video of Priyanka Chopra's In My City featuring will.i.am is finally out, and must say Priyanka looks super hot in all her outfits, and makes some great style statements in this young, vibrant and colourful video. A golden corset and golden sandals teemed with a pink shirt and shimmery pink shorts makes for an interesting look. And so does the black shorts and suspenders under a midriff-length white vest combo.
PeeCee mixes western dance movements with Bollywood style thumkas, pelvic thrusts and breast heaving to make it a fun dance experience, especially in the drum portions that have been inserted into the video. But what's up with the namaste pose in the middle of the song? Now that was kinda funny!
Anyway, what we liked is that PC didn't try to make this video pseudo Indian or wannabe American. Yes, we have definitely seen better music videos coming out of the US dance music scene, and this one could have done with a better concept. Yet, it's good enough for a first. We like!
Watch the video and tell us if it made you get up and dance!
[jwplayer mediaid="185625″]