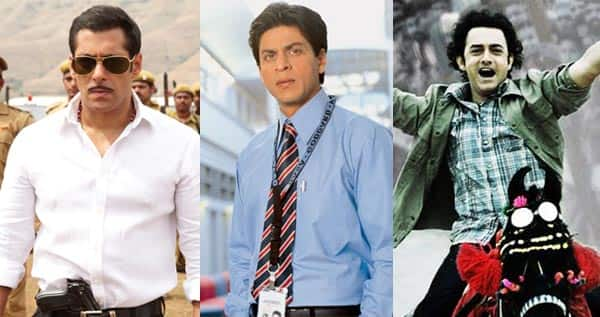 As India celebrates her 66th year of independence, we revisit some fabulous recent performances by contemporary actors that instilled a sense of national pride in our hearts. Take a look….
Indian cinema celebrated 100 years of its glorious existence this year. In this journey of cinematic bravura we have seen many filmmakers evoking national pride by portraying moving stories on the silver screen. Mega stars have been wearing patriotism on their designer sleeves with panache. As we polish up our patriotic spirit on Independence Day, we ask BollywoodLifers to vote for the most patriotic hero of contemporary times.
This year Rakeysh Omprakash Mehra's Bhaag Mikha Bhaag portrayed the deeply moving and incredibly inspiring story of legendary sprinter Milkha Singh, who made the nation proud by winning a record 77 races out of 80 that he ran in. For the portrayal of this larger-than-life figure Farhan Akhtar went that extra mile and produced what can possibly be called the best performance of his career.
From sculpting his body to perfection to understanding every nuance of this layered story, Farhan Akhtar gave his blood and sweat to play the lanky Flying Sikh. Bhaag Milkha Bhaag is certainly the most inspiring, feel-good film of the year.
We take a look at some rousing stories of recent times that made us feel proud of the country we belong to. Take a look at our choices and tell us who you think has portrayed the most devoted patriot over the past few years.