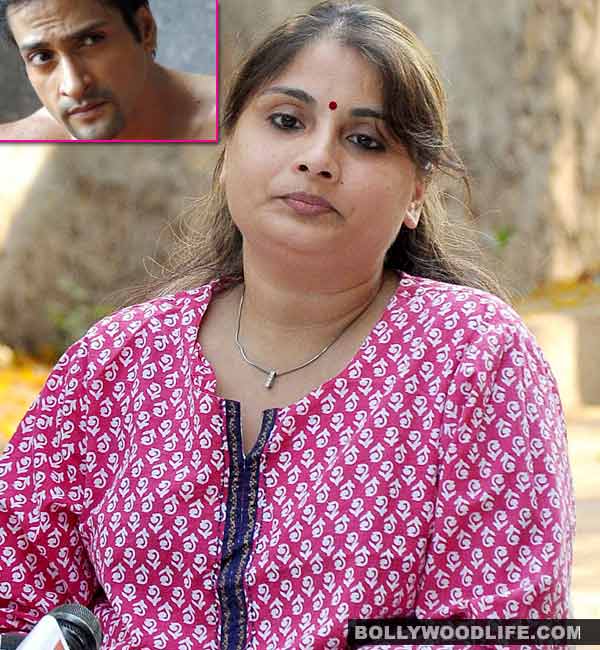 Pallavi Kumar Saraf is all set to fight till the end to prove her husband's innocence…
Inder Kumar's wife Pallavi Kumar Saraf is not someone who is going to give in easily. She is all charged up to save her husband of the rape charges levelled on him by a 23-year old model. Although she doesn't want to take help from Inder's more influential friends like Salman Khan, she is also not going to opt for an out of court settlement. "There will be no out-of-court settlement, I am ready to fight", she informs while speaking to a leading daily. She also informs that she hasn't spoken to Salman Khan till now and might not approach him till it is not needed.
Pallavi is all busy these days accumulating evidence for her husband's innocence as she believes that he is innocent, while her husband is in police custody. However she agrees to the fact that he did have an intimate relationship with the model. Pallavi is gathering snapshots of phone messages and also of the instant chats from Inder's phone. Also she is requesting women in her building to come up and speak to the police about Inder's character. Speaking to a leading daily she revealed, "Inder and that girl have known each other for a couple of days. He has admitted that he got intimate with her, when he stayed at her place for three days. She was emotionally blackmailing him and he slipped but it was a one-night-stand, not rape. He is innocent."
Pallavi agrees to the fact that Inder had an affair with actor Isha Koppikar long time back when the three of them were really close friends, but with this girl there was no relationship. She informs retorts to the leading daily by saying, "I know Inder for 11 years. He had an affair with Isha Koppikar years back, three of us were friends. I am sorry to say this, but if you look at this girl, you won't even keep her as a maid in your house. She was the reason, we had a rift but I won't let her take an advantage of that. We were a perfect family, until she happened. Inder had a drinking problem but he's off it now."
Pallavi also dismissed rumours about Salman Khan's involvement in trying to save Inder. She said to a leading daily, "Salman is not just his friend. He is his bhai. They know each other for 20 years. Whatever happened is Inder's problem. Salman bhai has a position in the industry, he cannot get involved in matters like these. Besides, he is shooting in Poland."
Also Pallavi doesn't want to compromise for an out of court settlement. She informs the leading daily, "There will be no out-of-court settlement. I am ready to fight. I am angry with my husband as he cheated on me but he is not a rapist and not the only one responsible. Taali dono haath se bajti hai. She wanted him for lust."
However she seems visibly angry on her husband, she is in no mood to leave his side right now. She also is undecided whether she will forgive him for cheating or not. Speaking to a leading daily she says, "I cannot say that (as to whether she will forgive him or not) at this moment. He needs me now and I will stand by him. I don't know what the future holds."
We can only hope that this matter gets solved asap. Hai na peeps?