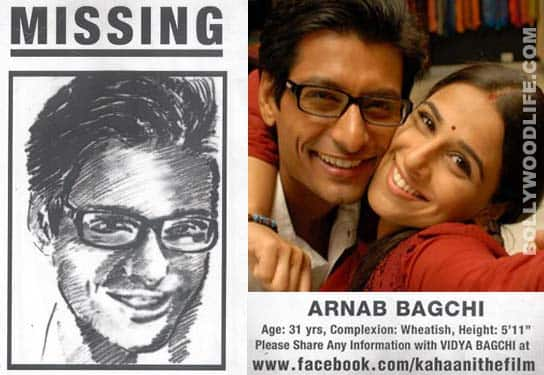 Director Sujoy Ghosh tried really hard to keep the model's presence in the film under wraps but the cat is finally out of the bag
Model Indraneil Sengupta has been trying to make inroads into Bollywood for quite some time now. After starring in a couple of small roles in B-town and doing some decent parts in Bengali films, the actor will now be seen opposite Vidya Balan in Kahaani. Yes, the model-turned-actor will be seen as Vidya's lost husband! Even though it's a tiny part, it's obviously crucial to the film. Though director Sujoy Ghosh tried everything possible to keep him under wraps for promotional reasons and to create more mystery around the film's plot, the truth has finally come out, just a few days before the release of the film.
As people began to wonder who really was playing Vidya's husband, Arnab Bagchi, several guesses were being made. But we recently chanced upon a still from the film that had clearly slipped out from Sujoy's well-guarded circle. The photograph showed a spectacle-clad Indraneil in Vidya's arms. That's when it became obvious to us that Indraneil indeed was Arnab Bagchi!
The cat is finally out of the bag, but Sujoy is not too worried about the secret being out. We hear that even though Arnab's identity has been revealed, there is another twist in the plot which Sujoy has managed to keep a secret. And he is quite confident that it will still surprise the audience!
ALSO READ: KAHAANI spoiler out, thanks to Kolkata Metro officials!