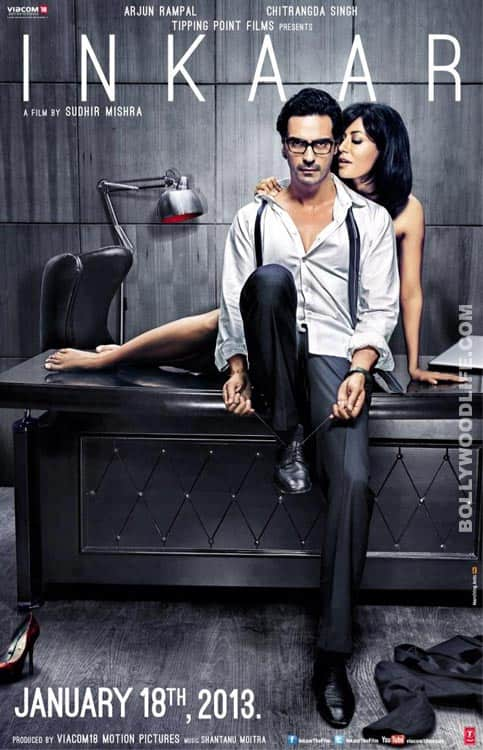 Sudhir Mishra's forthcoming release-starring Arjun Rampal and Chitrangda Singh-is based on sexual harassment at work place
One must say that Sudhir Mishra's upcoming film Inkaar looks refreshingly different. The intelligent filmmaker has come up with an intriguing and interesting plot of sexual harassment at work. In the trailer, we see Arjun Rampal playing a debonair CEO of a leading advertising agency who helps the spunky Chitrangda Singh reach the enviable post as the national creative director of the same agency. Chitrangda and Arjun then get intimate. But the story takes a shocking turn when both file a case of sexual harrasment against each other.
The plot looks beautifully layered as you see two antagonistic views from two different individuals involved in the same story. The drama intensifies when Arjun's version doesn't match with Chitrangda's claims and vice versa.
The trailer intrigues you further as you get puzzled and ask – does Arjun exploit Chitrangda by using his influence or does the latter use her sexual charm to acquire the power to climb up the success ladder. Both try to defend their positions and keep denying of any wrongdoings on their part. Aptly titled Inkaar, the film's promo has certainly impressed us. We liked Arjun's calm, collected and calculative character, and Chitrangda looks effervescent, full of energy and absolutely sizzling. Now you take a look at the trailer of Sudhir Mishra's Inkaar and tell us if you liked it.
[jwplayer mediaid="170838″]