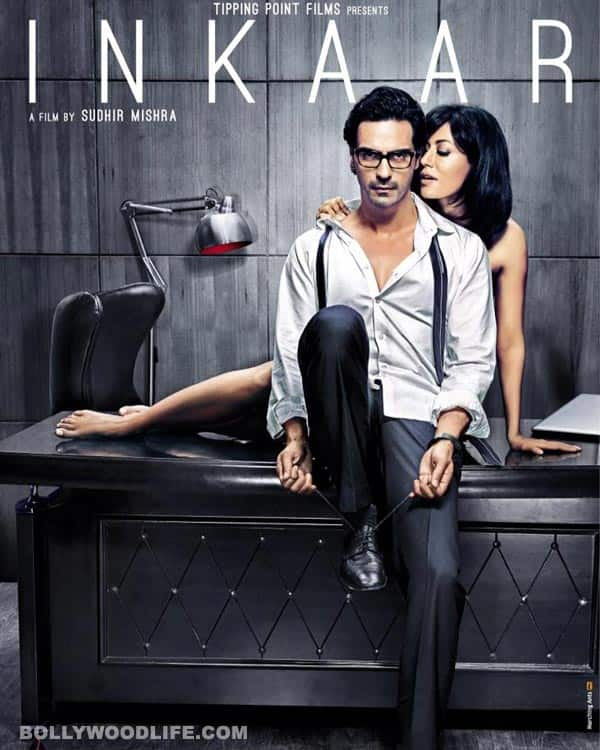 The bold and the beautiful pair look stunning and sexy in Sudhir Mishra's new film
The first look for Sudhir Mishra's much awaited Arjun Rampal and Chitrangda Singh starrer Inkaar that deals with sexual harassment at workplace is out, and the two lead actors are looking sizzling on the posters.
Set in the corporate world, the film follows Chitrangda's journey over a period of eight years, as she transforms herself from being a carefree hippie to becoming a corporate bigwig. The film shows the sexual harassment she faces at the hands of her superior – Arjun Rampal.
What's interesting though is that the film will show two sides to the sexual harassment issue. So much so, that the lovemaking scene in the film too will be shown from both the male and the female characters' points of view. This is 'coz director Sudhir Mishra wants the world to know that it's not only women, but men too who face sexual harassment. It seems that the film will be heavy on risqué content, and even the trailers will have bold and suggestive lines to entice the youth into watching the film. And we thought that Sudhir Mishra always depended on intellect to sell the film. Wink, wink!