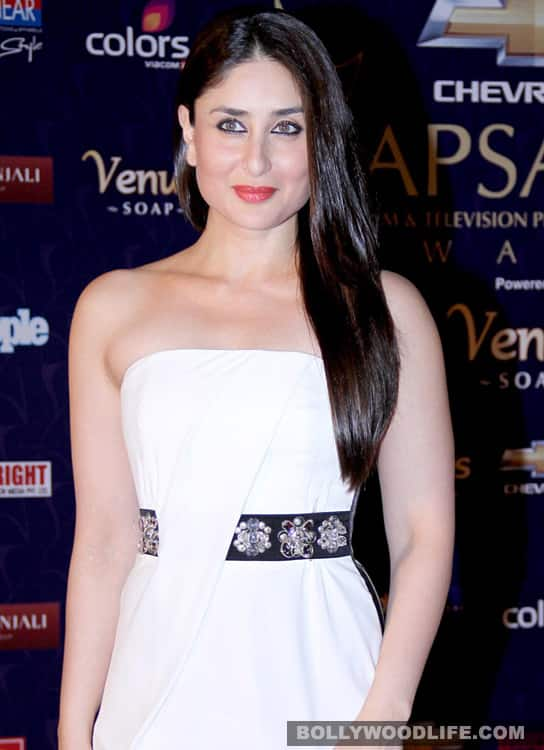 But Salman Khan gave an amazingly lackluster performance, while the entire event was very been-there, seen-that, coming so soon after all the movie awards events
It's that time of year again, when all the world morphs into root veggies sitting in front of the television. Couch potatoes, we mean, silly! Come match time and everyone who has even the remotest interest in cricket or entertainment – crickentainment? – plonks themselves into comfy chairs and goes googly eyed over grown men in colourful costumes whacking a ball around a vast expanse of grass. It all started last night, with the opening ceremony for the IPL – the Indian Premier League. It was all about glitz and glamour and…sadly…tired acts that really did not make much sense. Why? Simply because all the celebrity entertainment came too soon after we had seen it all not that long ago at various movie award ceremonies that have already littered the starting months of this year.
Priyanka danced to Zara dil to tham lo from Don 2 and then did a little repartee routine with the Chennai Super Kings captain MS Dhoni, which fell flatter than the proverbial pancake with her over-hamming. Kareena Kapoor did her booty-shaking thing with Chammak challo and other songs, but again there was a tiredness to it all, her smile seeming more fake than ever. Salman Khan, being Salman Khan, got huge applause, but came on stage, shook a cursory pocket to Dhinka chika, barely moving his feet, leave alone the rest of him, which looked overweight once again, and wandered off. The back-up dancers kept it going with a certain desperate enthusiasm, but they were not the ones we wanted to see.
If there was a spark at the IPL opener, it was generated by blue-haired Katy Perry. Dressed in a pseudo-harem costume, fake eyelashes glued firmly in place, eyes a-glitter with enthusiasm, her troupe shining as bright, Maybe it was her novelty value, maybe it was just that she put such a lot of energy and life into her act, maybe it was the sheer contrast to everyone else, but she made the IPL opening ceremony happen. Hopefully the matches would be more like that and less like all the dull and dreary stuff the others dished out!
ALSO READ: