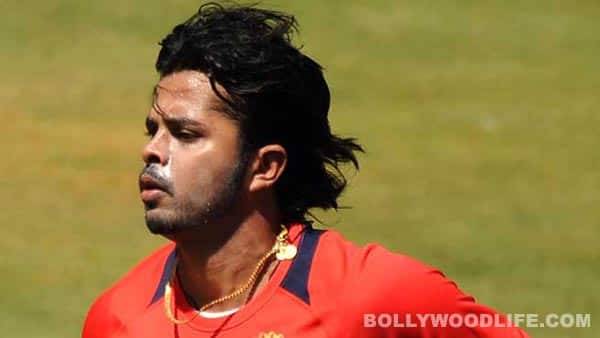 The latest controversy to rock cricket's Indian Premier League, involving Rajasthan Royals player Sreesanth, will soon be turned into a movie down South
Disgraced cricketer Sreesanth is going to be the subject of a film titled Cricket, to be made by Malayalam filmmaker duo Shaji Kailas and AK Sajan. The two have already begun preliminary work on the movie, which will be written by Sajan and directed by Shaji who made Eklavyan and Mafia before.
We hear the story of Cricket will be loosely based on Sreesanth, now in police custody for abetting spot-fixing in the ongoing Indian Premier League (IPL) 2013. Sreesanth was arrested along with fellow players Ankeet Chavan and Ajit Chandila in the scandal. The three cricketers belong to Bollywood actor Shilpa Shetty's IPL team Rajasthan Royals.
The film will be about the rise and fall of a young cricketer from Kerala. Apparently, it will trace his rise from school cricket to national fame, after which he falls prey to greed and unchecked desire.
The movie will also explore the nexus between cricket and the underworld and throw light on the seamier side of the game. But the core of the story will show how someone who could have been a great role model throws it all away. "We want it to send out a strong message," the makers have said.
ALSO SEE: IPL 2013: Shilpa Shetty and Sakshi Dhoni bond during Chennai Super Kings versus Rajasthan Royals match!