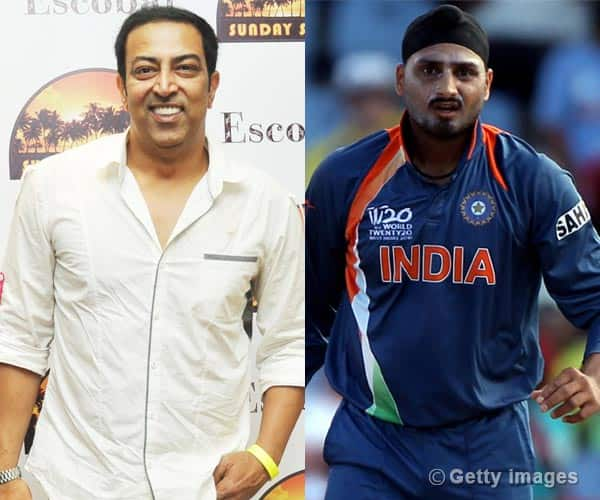 The Bollywood actor, who was arrested in the IPL spot-fixing scandal, also confessed to trying to rope in cricketers Harbhajan Singh and Manpreet Gony in the betting racket
Bigg Boss 3 winner and Bollywood actor Vindu Dara Singh, arrested in the Indian Premier League (IPL) 2013 spot-fixing scandal, has reportedly revealed to the Mumbai Crime Branch officials that a master plan was being hatched by bookies for the next season (IPL 7) of the controversial cricket league.
The actor also confessed that he tried to involve his good friends, cricketers Harbhajan Singh (Mumbai Indians) and Manpreet Gony aka Manpreet Singh Grewal (Kings XI Punjab) in spot-fixing for IPL 6, but that they managed to stay away from temptation.
A tabloid reports that Chandresh Jain aka Jupiter, the main bookie, had assigned Vindu the task of convincing his cricket pals to join the betting racket. A third player was also approached for the next season, but the police are not revealing his name. It could be Virat Kohli of Royal Challengers Bangalore, another BFF of Vindu, or anyone else. We can't say…
As the scandal gets murkier, more skeletons will tumble out of Vindu's closet. The actor reportedly had an all-access pass at the IPL, entered all VIP areas and attended high-profile parties in a bid to rope in more players for Jupiter.
Meanwhile, Jupiter was allegedly in touch with ex-Chennai Super Kings Team Principal Gurunath Meiyappan and a hospitality magnate from Chennai referred to as Victor. How this is connected to cricket betting and whether Vindu was involved in these conversations is being investigated. Watch this space for more updates on the Bollywood angle in the IPL 2013 spot-fixing scandal!