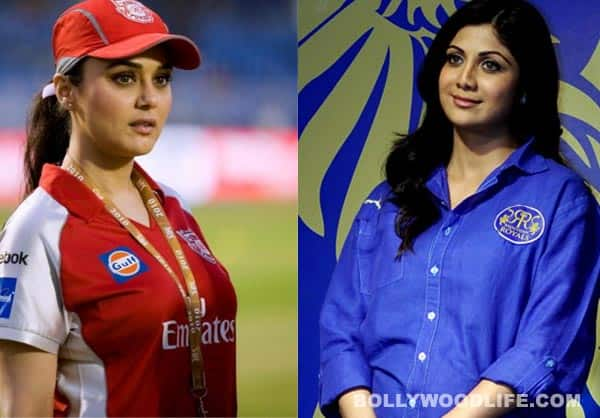 The IPL season has just begun. How will it be for our Bollywood ladies and their teams? What is the future of their franchises? Tarot takes a look…
Rajasthan Royals
Shilpa Shetty and Raj Kundra's Rajasthan Royals have had a great start and the Ten of Pentacles acknowledges this. But with cards such as the Five of Swords and the Hanged Man appearing, it will be very possible to see a dip in their winning ratio towards the middle of the tournament. They would need to be very careful during this time as the Three of Wands represents some unexpected instability. Towards the end of the tournament though, the Royals will pick themselves up and do well – probably well enough to get into the final four.
Post this season, Tarot indicates some definitive changes in the operations of the team. The Eight of Swords represents some re-planning, but before that there will be miscommunications that will see these changes coming through. At the same time, the Ace of Wands does reassure these changes being there for the better, but not before going through an uncomfortable 12 months ahead.
Kings XI Punjab
The Four of Wands shows Preity Zinta's Kings XI Punjab building themselves steadily during the tournament. As indicated by the Four of Swords, it will be imperative for them to remaine focused on the current game, rather than getting ahead of themselves as that's where they will get into trouble. New plans and ideas will need to be brought in to give Kings XI any chance of sneaking into the top four.
The future of this franchise looks a little volatile. The Ten of Wands advises that Preity Zinta should think about delegating responsibilities to ease the pressure off herself. The Moon and Tower card represents disharmony and lack of coordination between those at the top. Therefore the Judgement card does show a firm decision and major changes coming up. These changes will certainly be in the best interests of the team overall.
Whose team will fare better?
Shilpa Shetty Kundra and Preity Zinta are both being represented by the Empress card – the lady luck. Their presence is certainly lucky for their teams this year and their involvement will provide the necessary positivity. IPL 2013 will be an improvement from last year for both the teams, but this season 6, Rajasthan Royals will fare better than Kings XI Punjab.