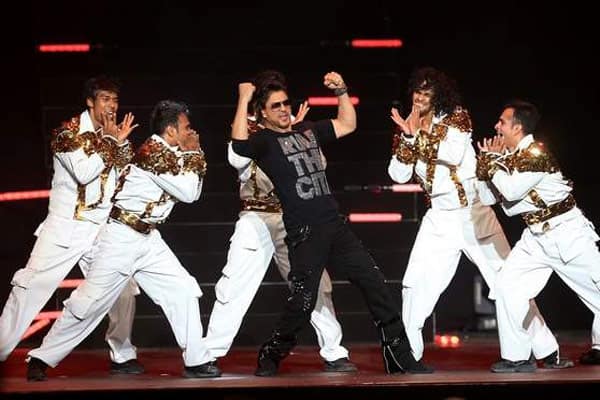 SRK had the audience in splits at the opening ceremony of Indian Premier League 7
Shahrukh Khan surely knows how to entertain his audience and Abu Dhabi was the proof of it. SRK was the biggest star at the opening ceremony of IPL 7, that was held in Dubai today (April 16). He not only set the stage on fire with his ravishing dance act, but also did what the media was unable to do. Though Virat Kohli and Anushka Sharma have always remained mum about their alleged relationship,King Khan got Mr Kohli to wear a huge portrait of his alleged girlfriend on his neck. We couldn't help but laugh out loud on that one. That's not all. SRK also conducted a swayamvar for Virat. That might have upset Anushka a bit though.
The co-owner of Kolkata Knight Riders had the audience in splits with his sense of humour. As the ceremony continued, he invited the Australian cricketer Shane Watson on the stage and got him to play the guitar and sing a song as well.
Clearly, when you have a star like Shahrukh Khan on the stage, you certainly don't need any Kapoor or Chopra from Bollywood to entertain the masses, hai na? After all, don't we know, how the recently concluded fourth season of Karan Johar's popular chat show, Koffee with Karan was thanda without SRK?
Tell us Bollywoodlifers, do you think Shahrukh Khan is the biggest entertainer in Bollywood?